If you are currently using a phone that was released a few years ago, you might be wondering if it is still being supported by the manufacturer, and receiving the necessary updates to keep up with modern times. 
How Long Will My Phone Be Supported? (Short answer)
The vast majority of phones are supported for 2-3 years, meaning that they will receive security and system updates within this period. As for iOS devices, Apple smartphones tend to receive updates for at least 5 years.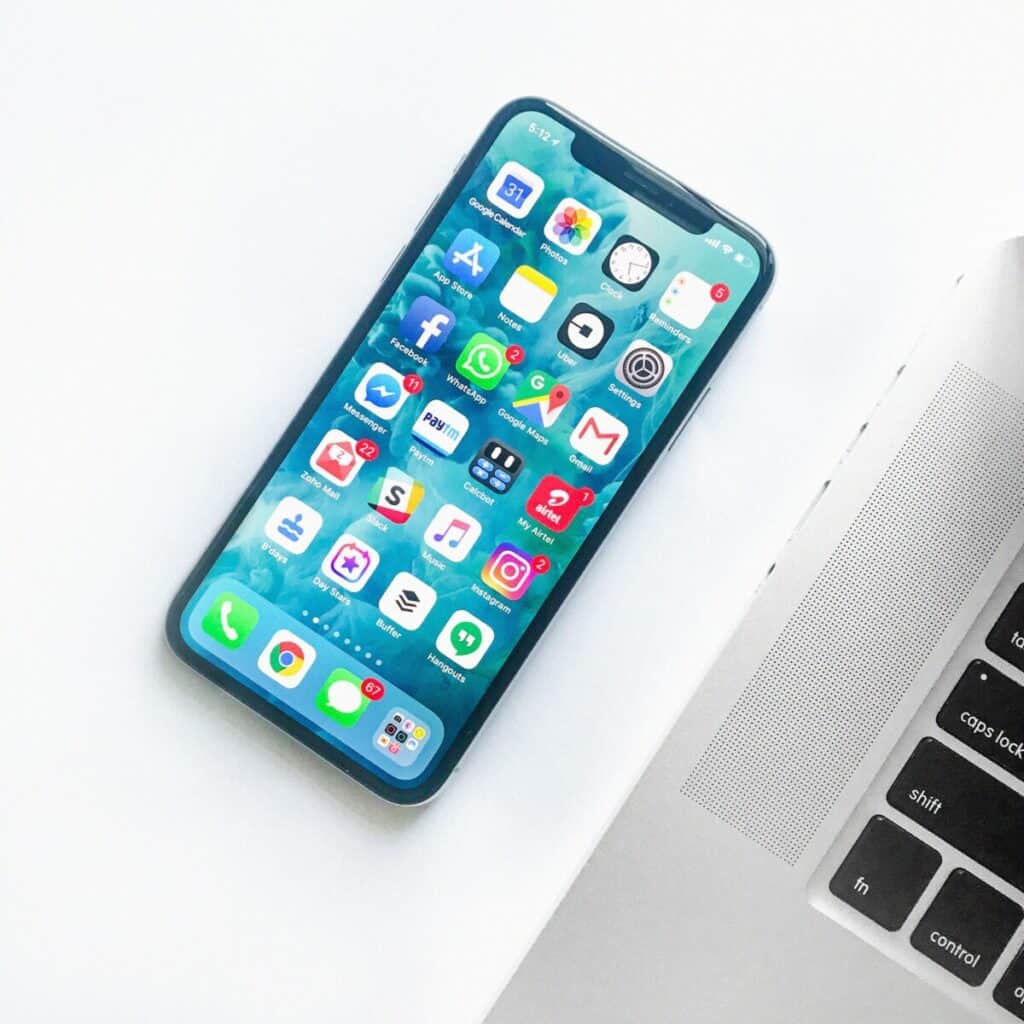 Table Of How Long Each Phone Is Supported (According To Brand)
Types/Brand & How Long They are Usually Supported For
Remarks
Apple (5-7 years)
All iPhones released after the iPhone 4 have been supported for at least 5 years (except for the iPhone 5c which was supported for 4 years).

Apple also holds the title for the longest supported smartphone, which goes to the iPhone 6s, released back in 2015, but has been supported for 7 years now.

Sources:
Statista
Samsung (3-4 years)
Samsung has recently announced that most of their devices and tablets released from 2019 and onwards will receive 4 years of support.

Most of these devices will receive updates every quarter and will gradually receive lesser updates until the fourth year, where they will only receive two security patches a year.

For devices not included in these 4 years of support, they will receive 3 years of security updates and two years of Android OS updates.

Sources:
TheVerge
Samsung
SamMobile
Xiaomi (2-4 years)
Xiaomi has mentioned that they will release monthly and quarterly security updates for at least two years for all their devices.

Currently, they have also announced that the Xiaomi 11T and 11T Pro models will receive 4 years of security patches, as well as 3 years of Android OS upgrades.

Sources:
Xiaomi
GizChina
Oppo (2-4 years)
Most of the newer OPPO models, being the Reno, F, A and Find X series will receive 3-4 years of updates.

As for the older models, they generally receive at least 2 years of updates.

Sources:
Oppo
GizmoChina
Google Pixel (3-5 years)
The newer Google Pixel 6 & 6 Pro models will receive 5 years of security updates and 3 years of Android updates from release.

The Pixel 3,4, and 5 will receive at least 3 years of security and Android updates.

Sources:
Google
Sony (2 years)
The vast majority of Sony phones receive 2 years of updates. Their latest phone, the Sony Experia 1 III will also receive 2 years of updates.

Sources:
TechRadar
GSMArena
LG (3 years)
LG had shut down its smartphone business on July 31, 2021. But for their premium phones released in 2019 and later which are the G series, V series, Velvet, and Wing, they will receive 3 years of operating system (OS) updates.

Sources:
PCmag
OnePlus (3-4 years)
For devices released after the OnePlus 8 series (including phones in the series), they will receive 3 years of OS updates and 4 years of security updates.

For most devices released before the OnePlus 8 series, they will receive 2 OS updates and 3 years of security updates.

For devices in the Nord N series, they will receive one year of OS updates as well as 3 years of security updates.

Sources:
GSMArena
What Does It Mean For Your Phone To Be Supported?
When your device is supported for a certain period, it means that you will receive security updates to protect it from malicious attacks and vulnerabilities in older software. This also refers to operating system (OS) updates that changes how your phone functions and look to make it easier to use.
You need to receive constant updates from such security threats as they are constantly evolving to exploit vulnerabilities in the software on your phone.
Most smartphone manufacturers typically release more security updates than OS updates. This is because there are always new security vulnerabilities that needs to be patched, while most operating systems already have all the features users require.
However, after some time, the manufacturer of your phone will inevitably have to stop supporting it due to its outdated hardware, and usually also because they want their users to upgrade to their newer models.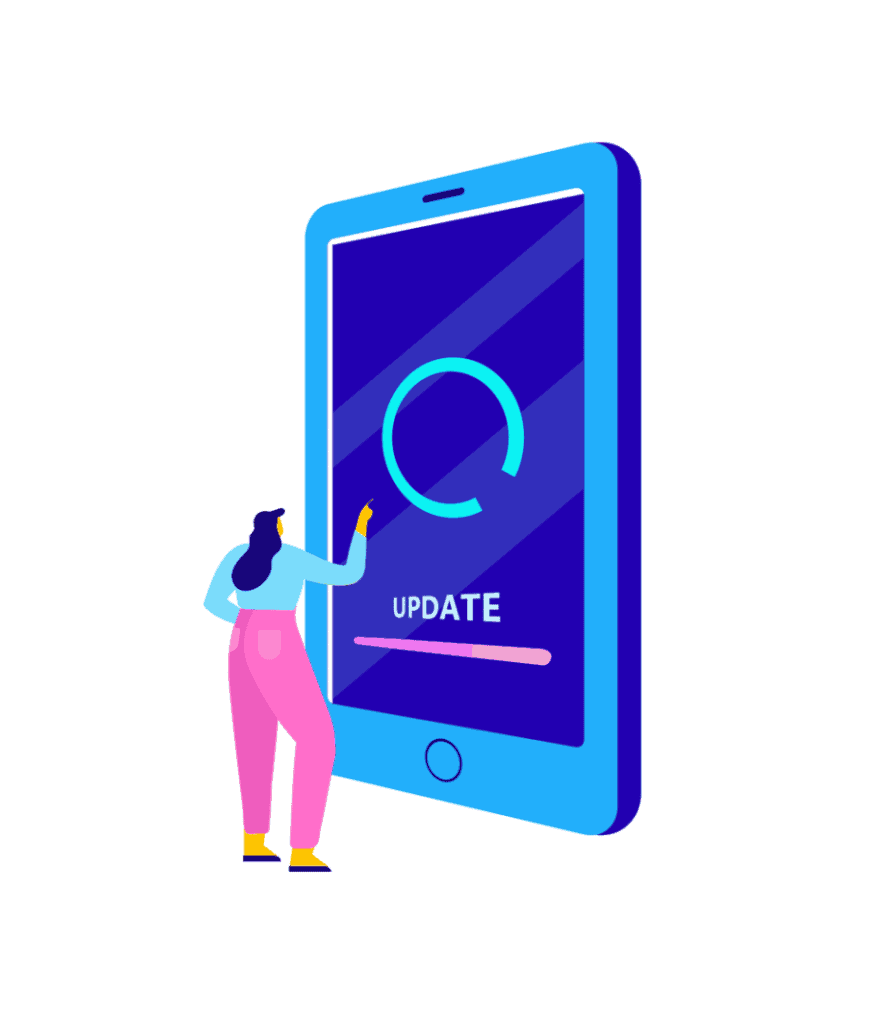 If your phone is no longer supported it means that you will no longer receive new security and OS updates, but you will still be able to use it normally. Nonetheless, the risks that your phone might get hacked will increase over the years, so you might want to consider getting a new phone.
How To Check If Your Phone Is Still Supported
Most phone manufacturers do not have a list of devices they currently support and update. Therefore, you'll probably need to do some research or contact your device manufacturer. But I have done some of that research, found in the list below.
Here, I have compiled a list of devices that manufacturers support according to the brand:
You should also ensure that you have updates automatically enabled on your phone (which is usually already turned on by default):
Will It Still Be Safe To Use Your Phone If It Is No Longer Supported?
Even if your phone is no longer receiving new security updates, so long as you are cautious enough on the web and only download apps from places like the Google Play Store or the iOS app store, it will probably be safe to use that device.
This is especially true if you are unable to afford the latest smartphone every two to three years and only use your device for basic functionality such as messaging and calling others.
If you are only using your mobile device to browse a few websites a day that you trust or playing games that you downloaded from the app store, the risk of your phone being hacked will be minimised.
On the other hand, if you are constantly spending hours a day on your phone, maybe you also tend to download files from different sites, or to access your bank from your phone frequently, it would be unsafe to continue using that device if it no longer receives new security updates.
4 Tips To Follow If Your Phone Is No Longer Supported & Doesn't Receive New Security Updates
1) Only download apps you trust & uninstall those you no longer need
By and large, you should only download apps from the Google Play Store if you're on Android or the iOS app store if you're using iOS. Even then, there may be some malicious apps that are looking to steal your data or to gain access to your phone.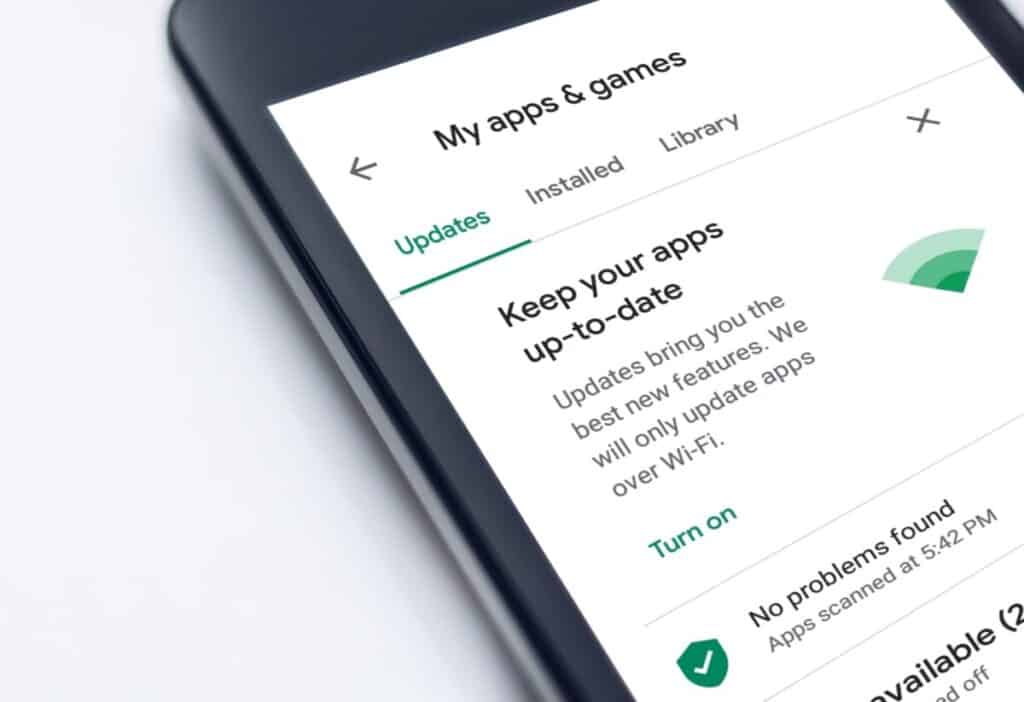 Therefore, you should probably stick to reputable apps you can trust by well-known companies, or at least ensure they are used and trusted by many other users by checking the reviews.
Every now and then, you should also uninstall apps that you no longer require, which also helps to free up some of your phone's storage. 
You should also remember to regularly update your device's apps if they aren't done automatically as older applications may have security vulnerabilities.
2) Avoid connecting to public WiFi
Unless absolutely necessary, avoid connecting to public WiFi, such as at a restaurant, cafe or at the airport. These networks typically do not have much security, exposing your device to a multitude of attacks. Some hackers might also set up WiFi hotspots that seem to be from a nearby establishment, but when connected, will give them access to your information. If your phone is no longer supported, gaining access to it might be easier for hackers to do on such public networks.
To avoid this, you should use your phone's mobile data or at least use a virtual private network (VPN), which helps to encrypt your data so that others on the network are unable to view your activity.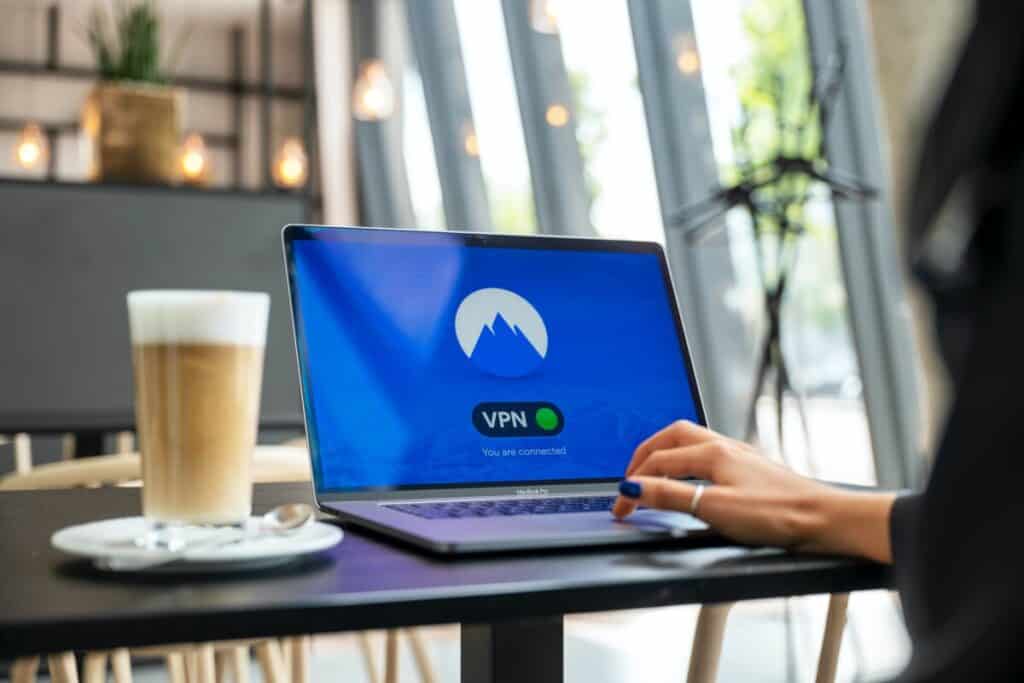 If you regularly connect to public WiFi, I recommend checking out this WIRED article for more ways to secure your device.
3) Use an antivirus
Typically, an antivirus app wouldn't add much to the security of your device. But if your phone is no longer supported and doesn't receive any new security updates, having an antivirus can add an additional layer of protection.
They normally include features such as automatically scanning the downloaded apps on your phone for malware, scanning your files for any malicious activity and generally detecting for any viruses on your device to remove. They may also include added security benefits when you're browsing the web to block possibly dangerous sites and links.
Antivirus applications won't entirely replace normal security updates that your device manufacturer provides, as those are specific to your device, but is certainly better than nothing if your device is no longer supported.
There are both paid and free antivirus applications you can try. The trusted ones that are available on both the iOS app store and the Google Play Store are the Bitdefender antivirus and the Kaspersky antivirus. (links for iOS: Kaspersky & Bitdefender)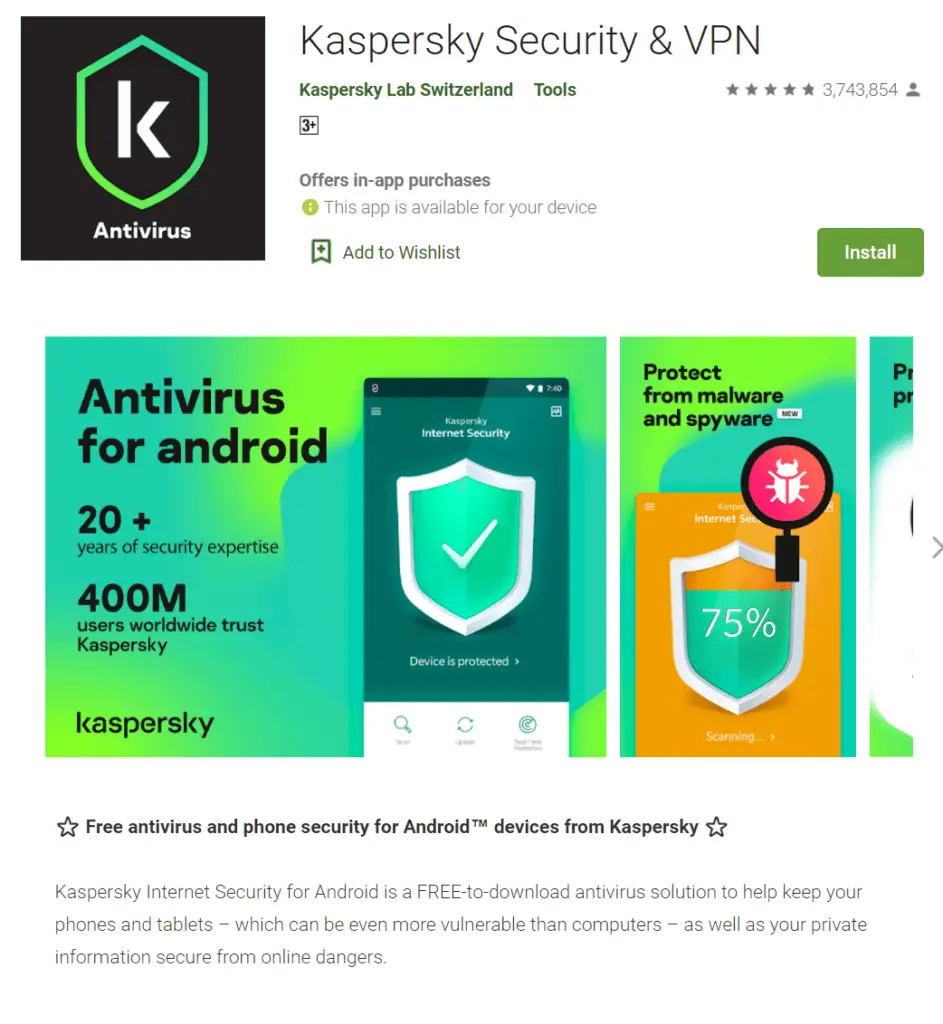 I personally recommend the Kaspersky antivirus app, which I have been using for about a year and a half now. It is simple to use and doesn't use much of the device's resources.
4) Only visit websites your trust
Even without clicking on anything on a website, it is possible for it to download viruses and malicious programs to your device. Some websites may also have malicious advertisements on them, such that when clicked, downloads malware such as viruses onto your device. Hence, to avoid compromising your device's security, it is good practice to avoid visiting illegitimate, or sketchy websites and stick to those that you trust.
---
Besides receiving new security and operating system updates, there are also a wide variety of factors such as battery life that can affect your phone's lifespan, check out my other article here to find out more about ways to extend your phone's lifespan.
Should You Upgrade Your Phone If It Is No Longer Supported?
Although it is always best to upgrade your phone if it is no longer supported and being updated, as your device will be less vulnerable to a multitude of attacks, doing so is not necessary if you use your phone only a few times a day for basic tasks.
For instance, if you only use your phone to watch Youtube, to use social media and simple tasks like calling others, changing your phone would be costly with new phones costing upwards of $1,000. The risk of your phone getting hacked due to its vulnerabilities would also be relatively low that it wouldn't justify changing it. This is also harmful to the environment and would be unnecessary if your current phone is functioning perfectly fine.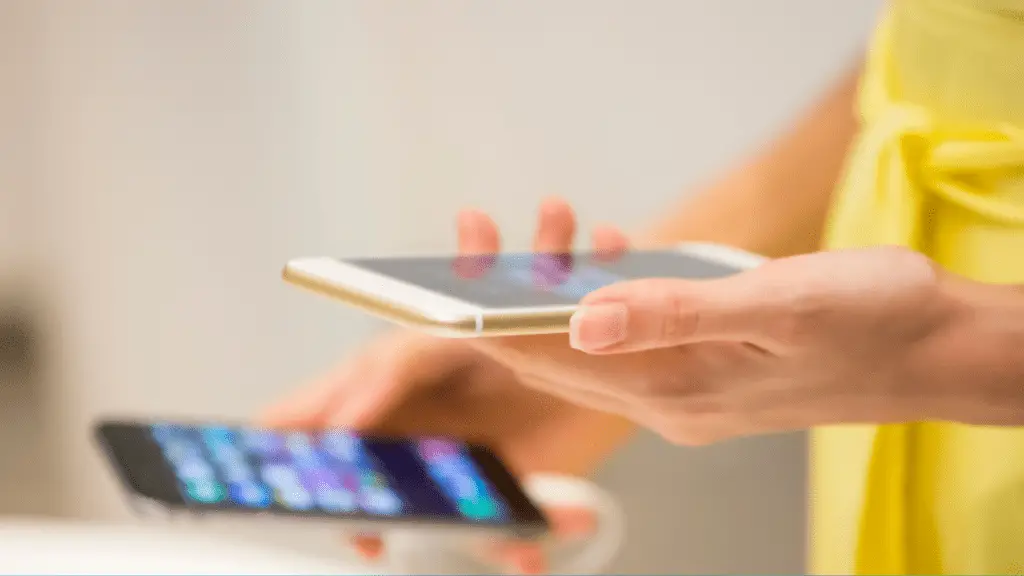 Then again, if you use your phone constantly throughout the day, browse different websites, download multiple applications on your phone regularly, and access sensitive information through your device on a constant basis, then you should consider upgrading to a new phone, or perhaps to a manufacturer that supports their phones for longer, such as Apple. 
If your phone is feeling slow and outdated, and you're constantly running into problems with the battery or running basic apps, you should also consider upgrading your device.
Which Phone Manufacturer Supports Their Devices The Longest?
Naturally, if you are looking to upgrade your phone as it is no longer supported, you might be wondering which phone manufacturer provides the longest support for their devices.
So far, Apple has been supporting their phones with new updates for 5 years, and for some phones, even up to 7 years. This is far longer than most other phone manufacturers. If you prefer Android, Samsung supports most of their devices for 4 years.
Apple is able to support their devices for such a long period of time mainly because they only release a few phones each year compared to other manufacturers who are constantly releasing new phones. They are also known to be a company that takes security, privacy and user data seriously, so Apple devices would be your best bet if you're looking for a long-lasting yet secure device.
Bottom Line
Most phones, especially Android phones, are not supported for more than a few years. This might be when you want to upgrade your phone, but if you're just using it for some basic tasks, following some basic precautions will probably do the trick.