The last cost that is factored in when building a PC is the license for Windows 10. Many just leave it as unactivated as they simply don't see any major benefits in having Windows 10 activated. This might have left you to wonder what are the disadvantages of not activating Windows 10, and here are all the disadvantages!
Disadvantages Of Not Activating Windows 10
"Activate Windows" Watermark

By not activating Windows 10, it automatically places a semi-transparent watermark, informing the user to Activate Windows.

It takes up a good amount of space on the bottom right-hand corner of the screen and can be rather obnoxious, considering that it remains there no matter what tasks or applications you're running.

The "Activate Windows" Watermark In Comparison To A Regular Chrome Tab

Nonetheless, you probably won't even see it, and the watermark has yet to annoy me to the point where I rather just activate Windows 10, on my other desktop, hence, it might take some getting used to, but all-in-all, it won't affect you that much.

Another "Activate Windows" watermark you'll see is within the settings panel. Upon entering settings in Windows 10, you'll see a prompt asking you to activate Windows 10 if it has not been activated.

Unable To Personalize Windows 10

Windows 10 allows you full access to customize & configure all settings even when not activated, except for personalization settings. All the personalization settings require for Windows 10 to be activated before allowing the user to customize them.

Here are the personalization settings in Windows 10 that you can't access if you haven't yet activated Windows 10:

Background – You won't be able to change the background and are limited to only the default Windows wallpapers.

However, you can easily work around this by right-clicking on an image file and select "Set as desktop background".

Colors – You won't be able to change the colors for your applications, windows, taskbar, and more. Windows 10 instead automatically picks the default color, which is light blue.

Lock Screen – You can't change the lock screen image, instead, Windows 10 automatically changes the image using what is known as Windows spotlight, where they show you images (usually nature images) as the lock screen image.

Image Source: Unidentifiedlegend / CC BY-SA

But, you can change your lock screen image by opening up an image file and clicking the three dots on the right-hand side, and selecting "set as lock screen".

Theme – Windows Themes essentially refers to a collection of modifications done to the Windows interface that changes how it looks and feels. In other words, themes let you change the background, color, sound, cursor & more, but without activating Windows 10, you can't access this feature.

Fonts – Fonts are how text, numbers, and characters look on your PC, changing the font would be to change how the characters, text, and numbers look. But, without activating Windows 10, you can't change the font, and can only use the default one.

Start – The start menu in Windows is the icon on the bottom left-hand corner of your Windows PC. It allows you to view information such as quick access to applications and allows you to turn off your PC, and more.

When Windows 10 is not activated, you're unable to configure minor settings within the start menu, such as showing the most used apps, showing suggestions, and more. Some of these settings are automatically enabled or disabled, and you can only change them with an activated copy of Windows 10.

Taskbar – The Windows taskbar is the bar on the bottom that lets you open applications, pin applications, search through your files, and open the Windows start menu.

Without activating Windows 10, you can't configure settings for the taskbar, such as unlocking the taskbar, automatically hiding the taskbar in certain modes, using smaller taskbar buttons, and more. Another thing to note is that you also can't change the location of the taskbar. However, the default settings and location of the taskbar is good enough for me, and for most users.

In summary, basically all personalization settings are locked when Windows 10 is not activated. One of the main reasons that I would suggest activating Windows 10 would be to change the colors, and to get rid of the pesky watermark. Besides that, the rest of the settings either don't have much of an impact or the default configuration they are on, is good enough for most users.

Just to make it clear, you can configure and change all other settings, such as the system, device, network settings and more, without activating Windows 10, the only setting that is affected is all the settings under personalization, which have been listed above.
Can I Use The Free Version Of Windows 10 Forever?
The free version of Windows 10 can be used for free forever. Besides the few disadvantages that comes with not activating Windows 10, currently, the Windows 10 operating system can be used for free forever, and you will still receive updates, even if you're on the free version.
Is It Legal To Use The Free Version Of Windows 10?
It is completely legal to use the free version of Windows 10, considering that Microsoft has a download page where you can download the latest version of Windows 10 for free.
How Much Does It Cost To Activate Windows 10?
Alternatively, you could go to the activation page in your Windows 10 settings, and buy it directly from the Microsoft store.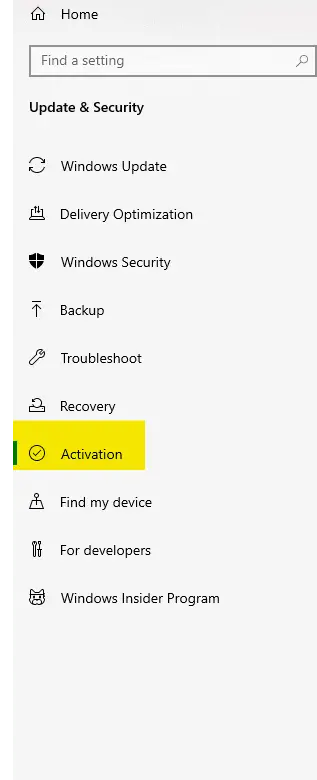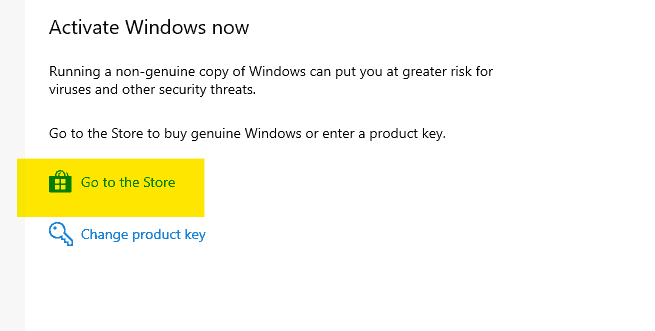 You can get a Windows 10 key cheaper by going to a key reseller, but, I recommend you don't, as it's impossible to track where the key came from, and some might have been stolen.
How To Activate Windows 10
Here are the steps to activate Windows 10:
Go To Settings – You Can Do This By Searching For Settings On Your Taskbar

Click Updates & Security

Go To The Activation Tab

Click Change Product Key

Enter In Your Product Key and Click Next
Concluding Statement
All-in-all, Windows 10 is a great operating system, even if you're on the free version. That said, if you enjoy using Windows 10, and it's features, I suggest paying for a license, especially to get rid of the watermark, and to support the people behind it.