Setting up your gaming setup, exceeding your budget, and pondering if that last item on your list, a mousepad is really needed for gaming? For that extra $10-$50, just how much value are you obtaining from it? In this article, I outline all the major benefits a mousepad can provide when gaming, and showcase who should buy one!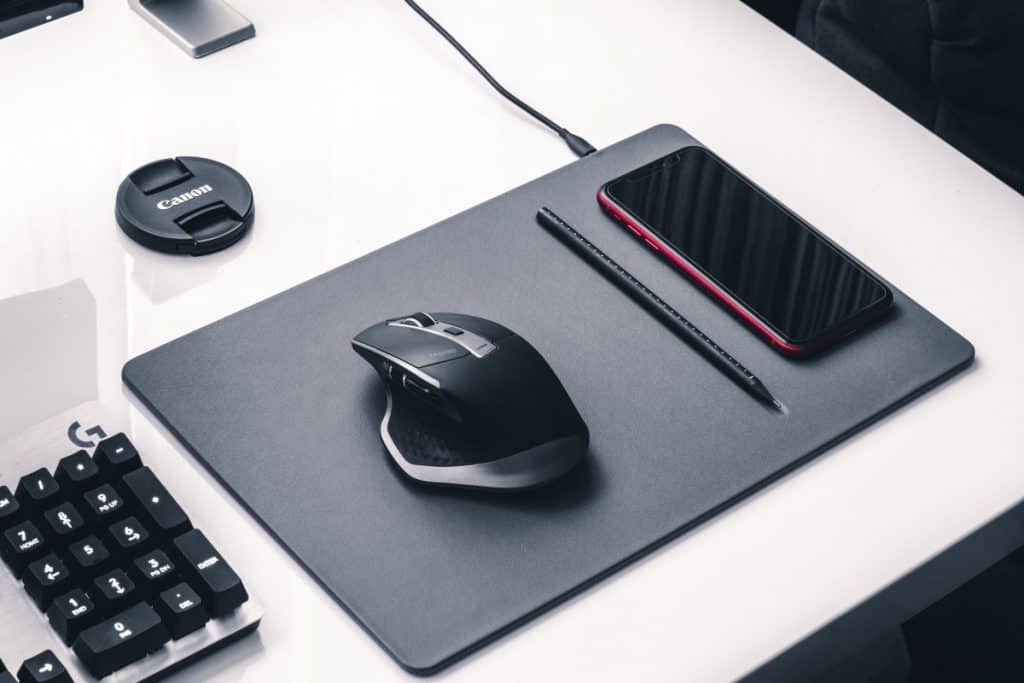 Do You Need A Mousepad For Gaming? (Quick Summary)
You don't necessarily need a mousepad for gaming. But, a mousepad will give you more precise control over your cursor/aim, and it protects your desk from constantly rubbing against your mouse, while being more comfortable as well.
The 3 Benefits Of Having A Mousepad For Gaming
1) More precise aiming/More accurate
Most modern mice are optical. The optical mouse works by shining a bright light down onto the surface of your desk/mousepad, the light then bounces and reflects it back to the mouse, to the photocell which is mounted on the mouse itself as well, near the light emitter. (Source)
Hence, if your desk area has dust, dirt, or is uneven, you might notice that your cursor tends to be inaccurate or that it lose tracks of your movements easily.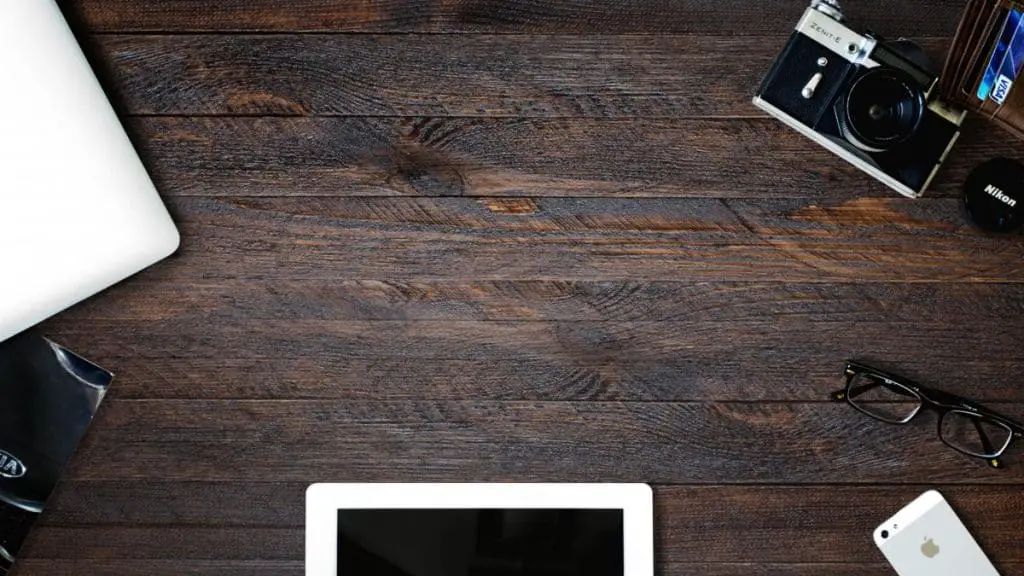 On the other hand, mousepads are meant to provide for a smooth, even surface, which gives better accuracy and more precise cursor movements.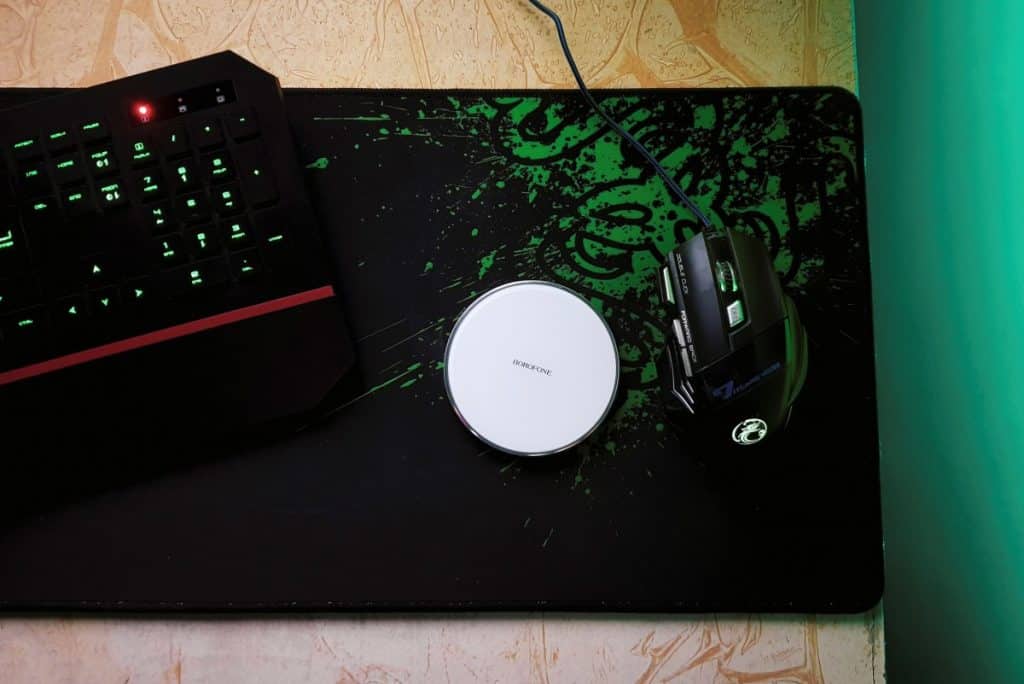 Even if the surface of your desk is pristine and doesn't show signs of wear & tear, you might still want to opt-in for a mousepad, as the mouse might cause scratches and might even damage your desk eventually, which brings me to the next benefit of using a mousepad for gaming:
2) Protect Your Desk & Mouse 
Following that, the next benefit of a mousepad is that it helps ensures that your desk & mouse stays in a good shape.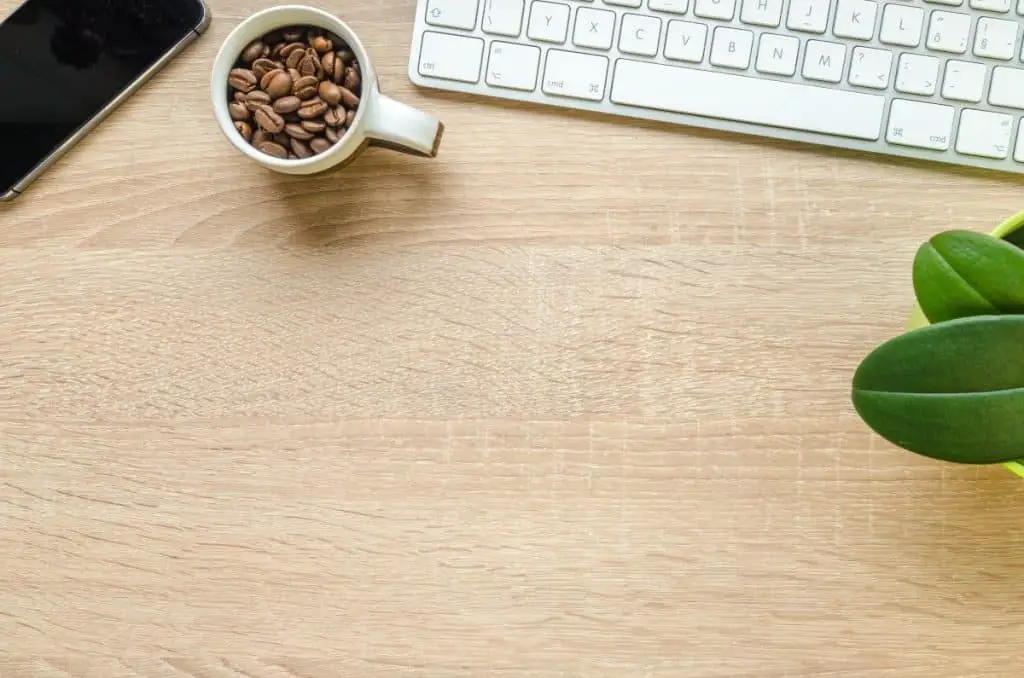 You might notice that your mouse has rubber feet, which might lead you to believe that your desk is well-protected and doesn't require a mousepad.
However, when you're rubbing the rubber feet of the mouse against the surface of your desk, for years, the hotspots of where your mouse is on your desk might show signs of wear & tear. In other words, the wood surface of your desk will be uneven and slowly becomes an eyesore to look at.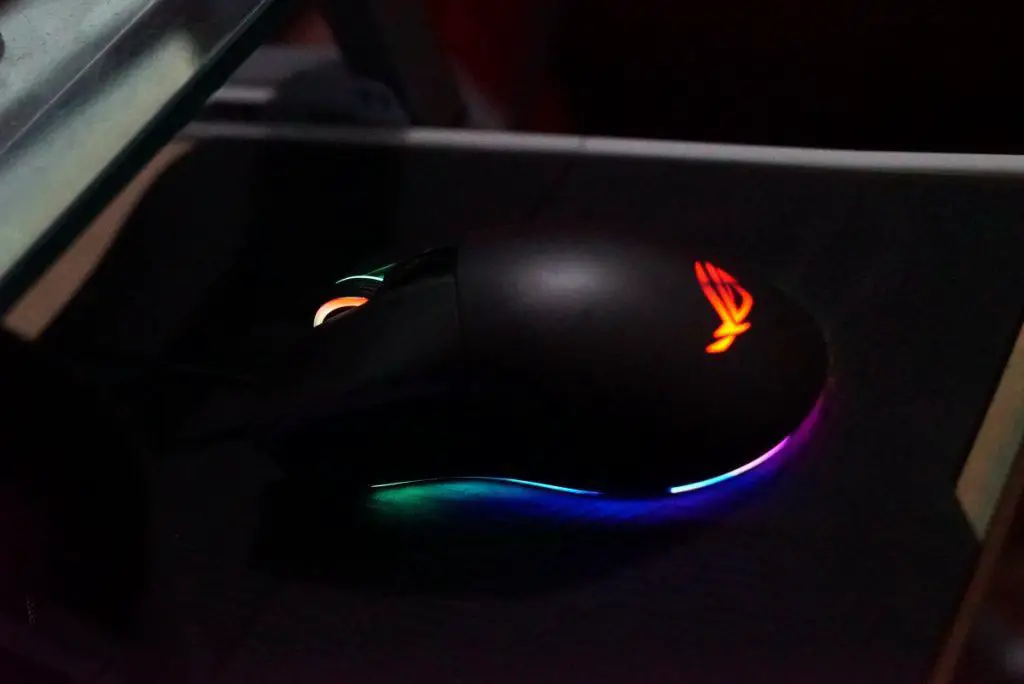 The rubber feet of your mouse might also slowly start to deteriorate. Rubbing it against the hard surface of your desk means you'll most likely see rough scratch marks on your mouse; making it harder to preserve your mouse's quality.
Although these effects only come into play a few months, or years into gaming without a mousepad, it is much better to think ahead and purchase one now, considering it also makes it much more comfortable to play games on, which is coincidentally the next benefit!
3) Obtain A More Comfortable Experience
I previously used my mouse without a mousepad, and the comfortability factor was one of the main factors that drove me into getting one. 
Spending upwards of 6 hours a day with the hard wood texture on my desk rubbing against my arm was painful, and a simple solution such as a mousepad easily solves it.
As mentioned above, the surface of a mousepad is meant to be smooth, and if you purchase a soft one, it makes spending hours a day gaming, less fatiguing and more tolerable.
Possible Disadvantages Of Using A Mousepad For Gaming
1) Costs
Costs play a big role when purchasing your gaming peripherals. And I do suggest that you should place getting a mousepad at the bottom of your agenda, as getting the right components for your gaming PC, and purchasing a proper monitor, is far more important than a mousepad.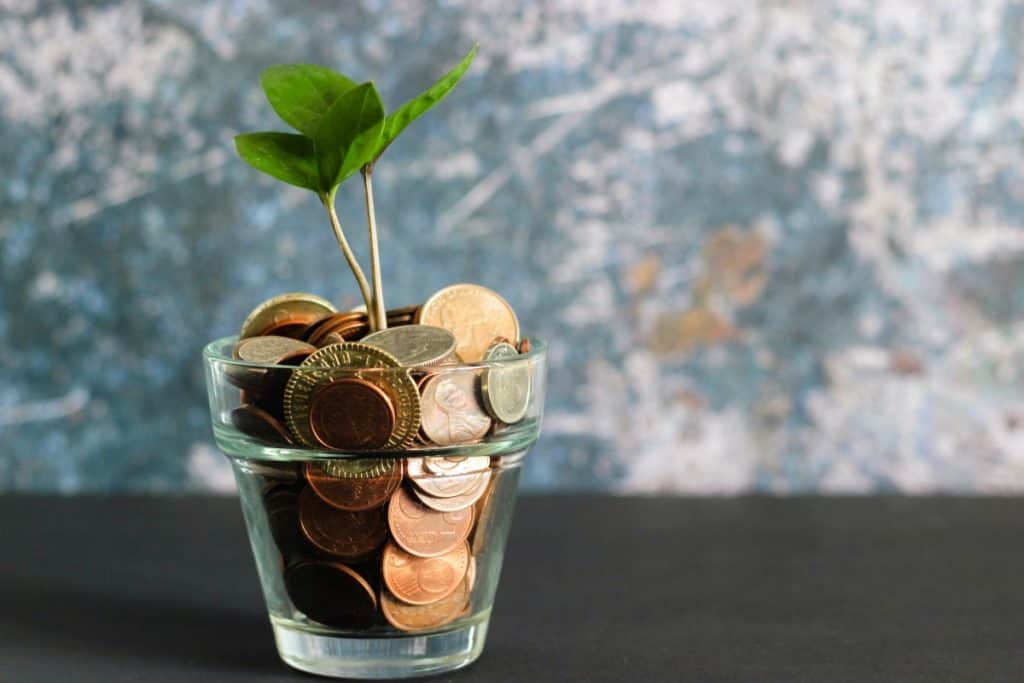 A cheap mousepad costs anywhere from $7 to $15, but if you are severely over-budget, I suggest you purchase it much later on. (If you're looking for the cheapest mousepads, I have listed a few recommendations below)
2) Size
This might be a possible setback for some. If the area you're in is unconventional, or extremely small for a mousepad to fit in, you might be out of luck.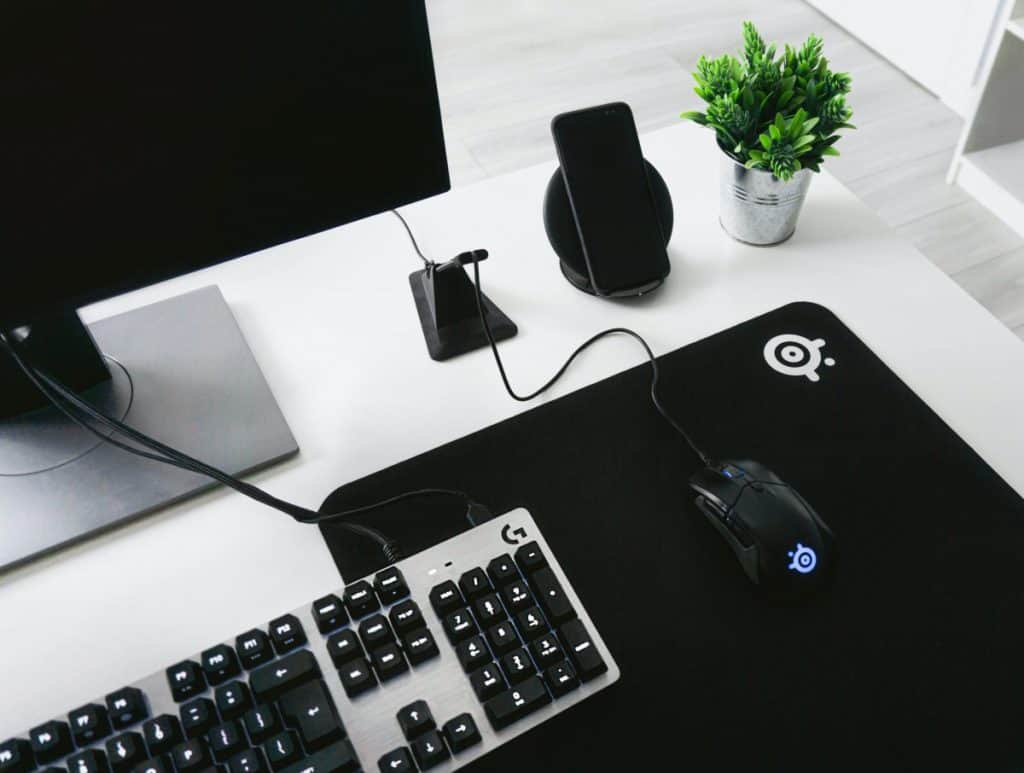 However, there are still some small mousepads that might fit your needs, such as the VicTsing Mouse Pad, Ergonomic Mouse Pad, which has a relatively small form factor.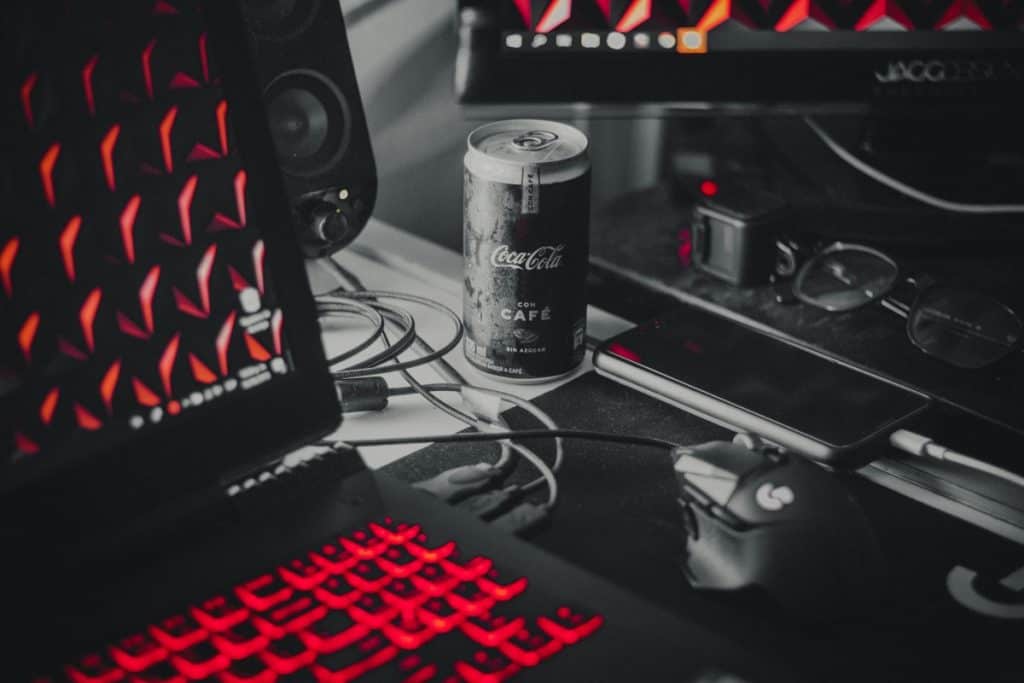 Who Should Buy A Mousepad?
Essentially everyone should have a mousepad, to ensure for better comfort, less wear & tear on both your desk and mouse, and for gamers, a mousepad gives you better precision in your aim.
If you are only hopping onto your setup a few times per week, and don't just game, a mousepad wouldn't affect your experience that much, but it would still be a nice and worthy addition.
How To Choose The Right Mousepad For Gaming
If you decided to buy a mousepad for your gaming setup, here's how to properly choose one!
1) How Big Of A Mousepad Do You Need?
The sizes for a mousepad usually range from small, to medium to large and it even goes up to XL and XXL.
For a typical setup, medium or small is just fine. But, if you found that you prefer playing on low DPI settings, and often swing your mouse across a large surface area, purchasing a large or even an extended mousepad will give you that extra space. As for large mousepads, a good & cheap extended mousepad would be the Ktrio Extended Gaming Mouse Pad, and it is waterproof.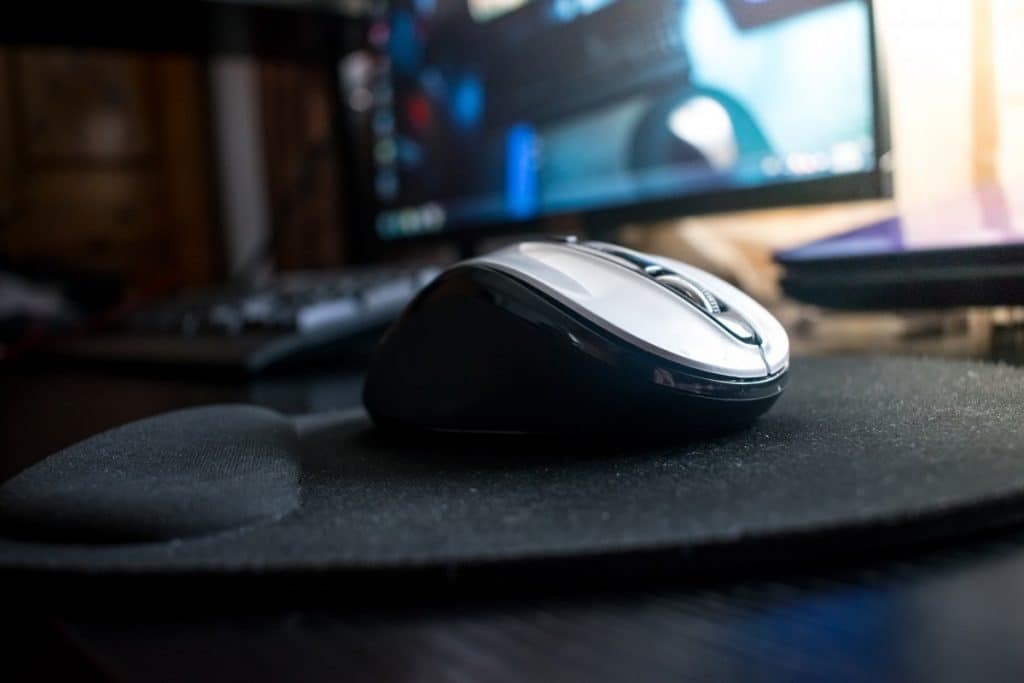 But, typically, you don't need such a large mousepad, and I personally enjoy the standard size. About 10×8 inches is just fine for the majority of users, even gamers. If you're going for that standard size, I recommend getting the SteelSeries QcK Gaming Surface – Medium Cloth, as it has some of the highest reviews and is one of Amazon's best sellers.
2) Materials
Mousepads are either soft or hard. 
Hard mousepads are ones such as aluminum, they are meant for users who seek a smoother experience, but won't be as comfortable to use, especially for prolonged playtime. If you prefer hard mousepads, the Vaydeer Metal Aluminum Mouse Pad will suit you just fine, while preserving a clean aesthetic.
Soft mousepads typically use cloth as the material, they are much more comfortable in comparison, and also provide a smooth experience, but a hard one will be much smoother. As for a soft mousepad, I highly recommend the SteelSeries QcK Gaming Surface – Medium Cloth, as it is a cheap option, and will do the job!
Either one is great, but it depends on your style, and whether you prefer a smoother experience or a more comfortable one.
I would say go with the soft ones, as the good ones can be very smooth, and provide for a more comfortable experience.
My Personal Recommendations For Gaming Mousepads:
Bottom Line
In conclusion, there are many benefits of purchasing even a cheap mousepad, and it'll provide for more precise accuracy and better comfort, due to the smooth surface of the mousepad.
But, if you just don't have the money for a gaming mousepad, putting it off for a couple of months or weeks, is fine, but you might start to notice inaccurate movements of your cursor, and wear & tear from your desk and from the rubber feet on your mouse.