A study has recently shown that a whopping 5,761 phone screens get broken per hour, and another study showed that in 2015, 50% of all individuals globally had undergone the troublesome headache as well. This shows us that cracked mobile phones aren't uncommon, and the logical next step would be to have it repaired. But what if you aren't close to a repair shop, or just want to wait it out till the next iPhone release to replace your current phone, and aren't exactly sure if your phone will even last through the night?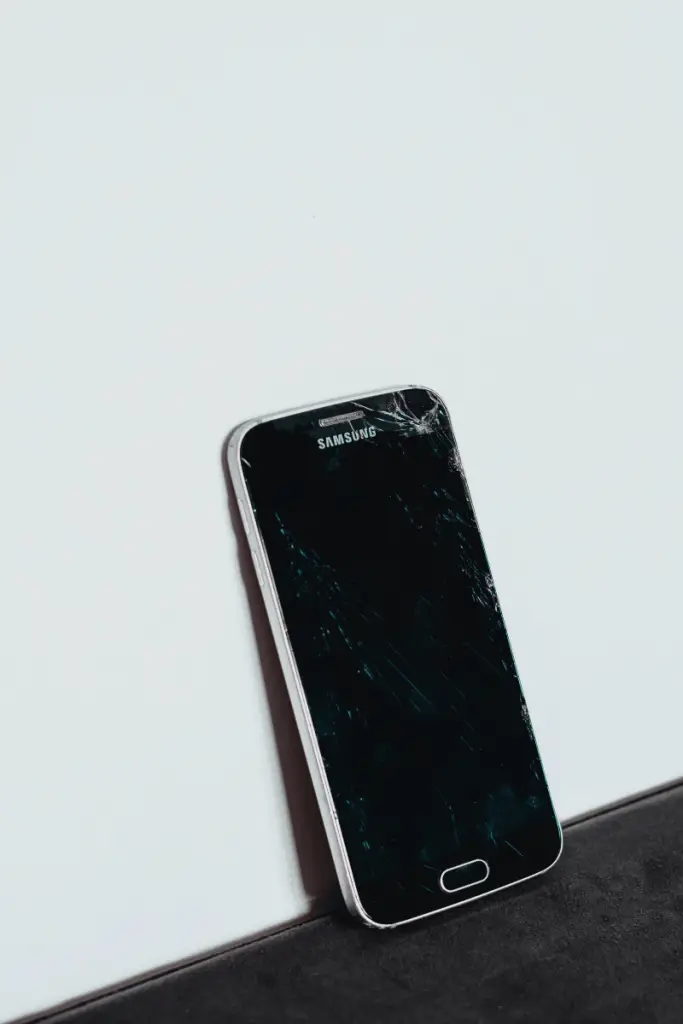 So, How Long Will A Phone With A Cracked Screen Last?
If the crack is minor and if the damage is next-to-nothing, you should be able to use your phone as per normal, as there most likely won't be any impact on its lifespan. On the other hand, if the phone has completely powered off, you're out of luck as it would most likely mean that the phone's main components that are required to power the phone are now damaged.
If you're interested in the average lifespan of a phone, I recommend checking out my article, where I did the research, and wrote down how long the average phone lasts for each phone brand, and included extra information on how to extend your phone's lifespan.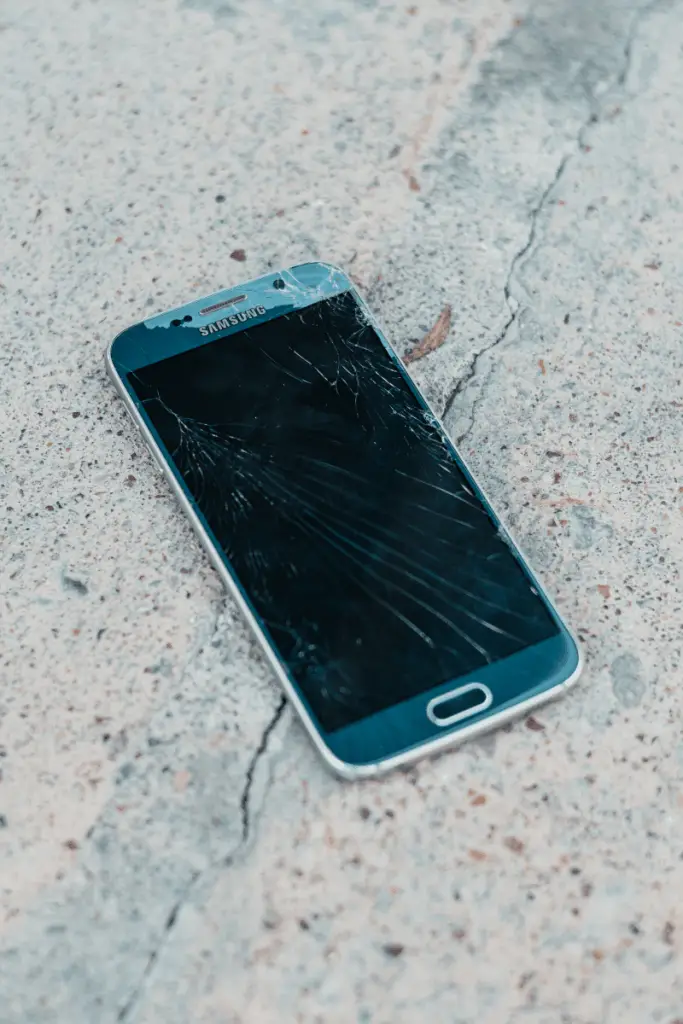 (Even if the phone is functioning as it should, you might want to have it checked out, as there will be a multitude of risks you'll be exposed to when using a phone with a cracked screen. Jump to where I discuss this topic here.)
While this isn't the most accurate answer, you'll have to consider the following factors when trying to find out how long your phone with a cracked screen will last:
1) How Big Is The Crack?
Phone cracks come in all sizes, some big, and some small. The reason why this is a prominent factor in estimating how long your phone will last is because cracks damage the internals of your phone, and gives an opening for any dust, moisture, and any foreign objects to enter your phone, which over time deteriorates the components.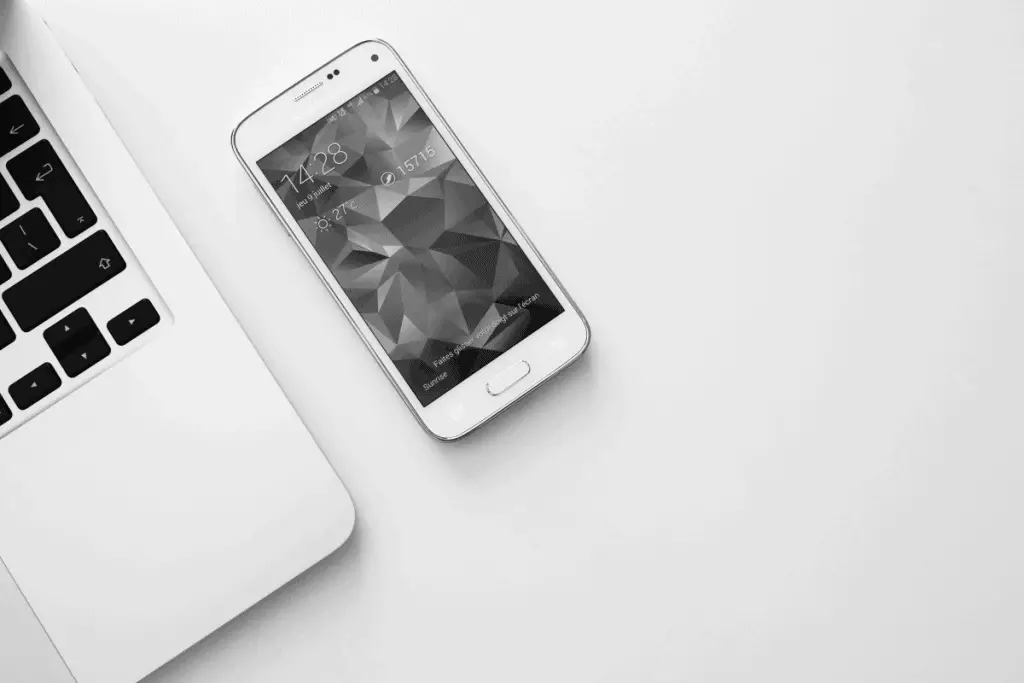 If your phone has a big crack on it, it most probably wouldn't be working for long, maybe a few days to a few months, as the components of your phone would most definately have been badly damaged, and there might also be large patches of unresponsive pixels, termed as "dead pixels". (More on this below) Even if you can use it, it wouldn't be the most comfortable experience as the shattered glass might prick your fingers when swiping on the touch-screen.
---
If your phone has a medium to small crack, it should be alright, and there should be little to no impact on your phone's lifespan; your phone's components should have endured little damage, due to the protection from the screen and outer casing, and as it is a small/medium crack, it would be harder for foreign objects to enter. But the area of the crack might be what is known as a dead pixel, meaning to say that it would be unusable in that area of the touchscreen. (More on this below)
1.1) What Is A Dead Pixel?
A phone is made out of millions of pixels, a dead pixel refers to a pixel that is now unusable/unresponsive, hence, the term "dead". This means that the pixel is black, and can't be interacted with on the touchscreen. There are a variety of reasons why this may happen, one of them being that the pixel had sustained damage, such as from a drop.
Dead pixels and stuck pixels are two completely different terms. A stuck pixel is a pixel that still has color, and is still functioning, but needs to be corrected. While a dead pixel is a pixel that is no longer functioning due to damage. (A dead pixel is black while a stuck pixel still has color) If you cracked your screen and found that a patch of pixels is no longer functioning, it most likely is dead pixels.
1.2) How To Check For Dead Pixels?
Using an app such as a dead pixel test on the Google Play Store, (as for the iOS app store, I was unable to find an app that had the same functionality, an alternative would be to utilize deadpixelbuddy.com ) you can check to see if all the pixels on your phone are still functioning.
It does so by displaying a bright color, to spot any black spots/dead pixels on your phone.
1.3) How To Repair Dead Pixels?
There is no way to fix a dead pixel, as it would mean that the physical hardware has been damaged and need to be replaced. The only way to fix dead pixels would be to replace the entire screen.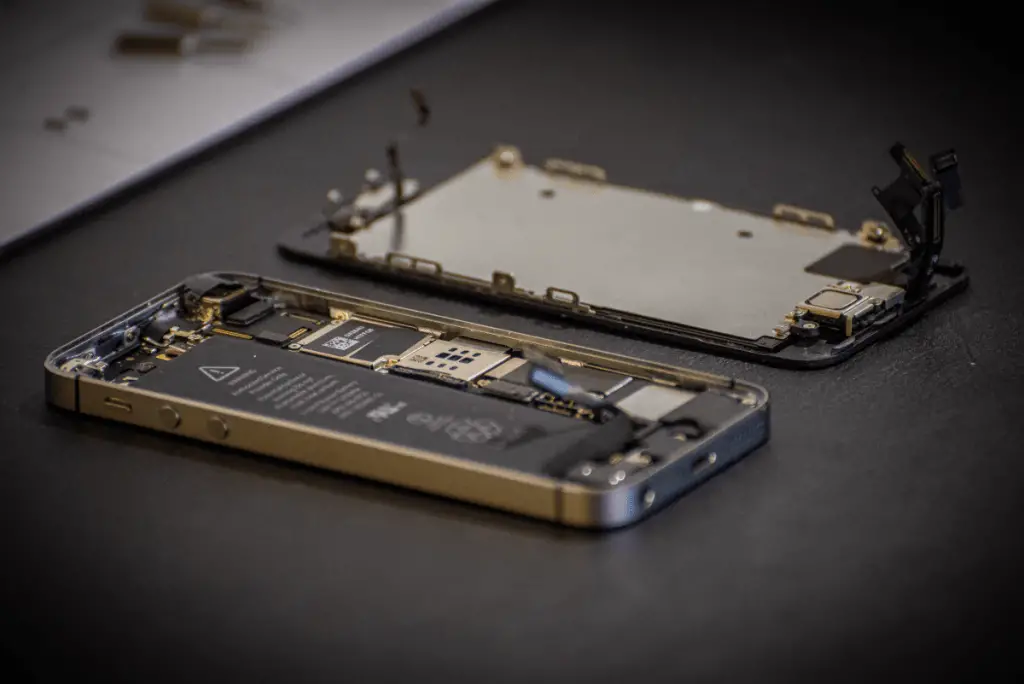 If you've discovered a dead pixel on your phone, you might want to consider getting your screen replaced, especially if it's a big patch, as it makes some apps impossible to use, as the touchscreen won't be functional on that specific area where the dead pixels are.
2) Is The Phone Still Functional?
Phones are made out of various components, some of which go hand-in-hand in helping it operate properly. If a component breaks or gets disrupted when you accidentally damage your phone, there will definately be a higher likelihood of the phone not working altogether.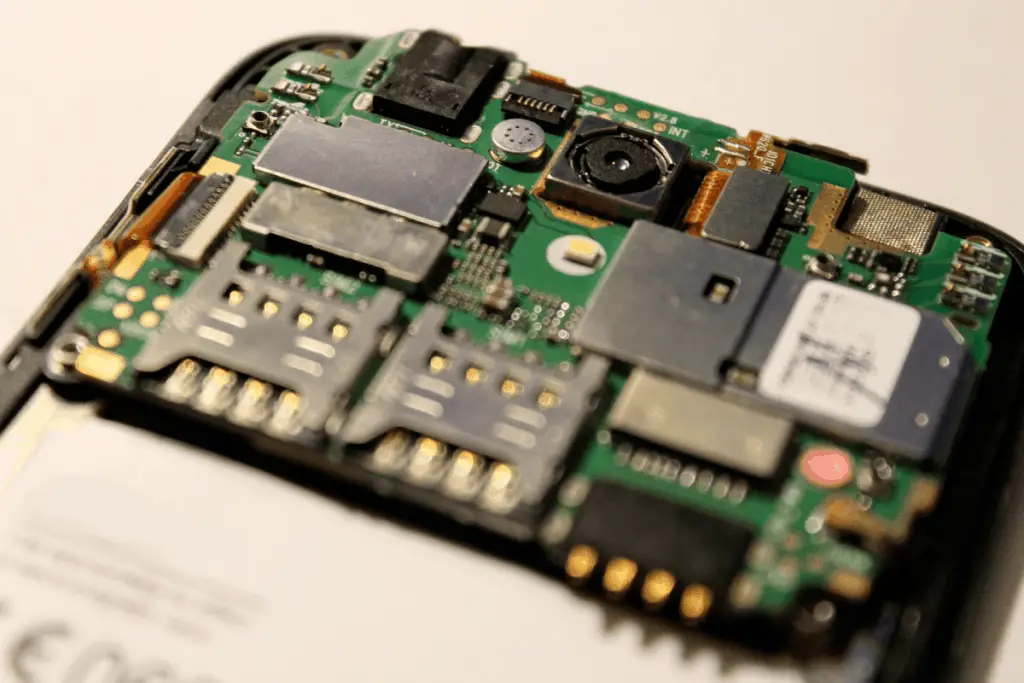 But, in the scenario that your phone didn't immediately blacked-out, there certainly will be a higher chance that your phone is still functioning properly.
Here are a few steps you can take to diagnose and verify exactly which internals are still functioning, and which are not:
2.1) Utilize Apps
Using the app: Phone Check and Test on the Google Play store, you can confirm if all the basic functionality of your phone are working as they should.
The app tests for:
Cellular
Wifi
Display
Touchscreen
GPS
Audio
Camera(s)
Sensors
Storage
Memory
CPU
Battery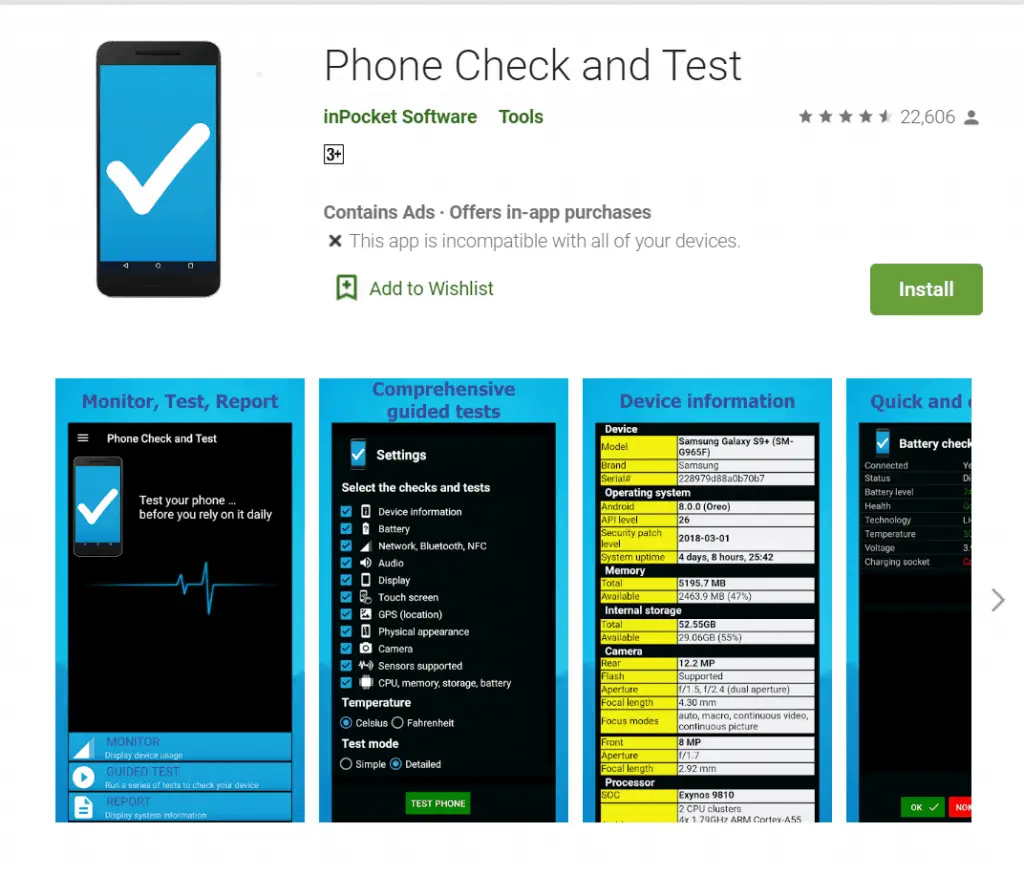 For iOS users, I recommend TestM.
The app tests for:
Touchscreen
Speakers
Earpiece
Microphone
Earphone
Gyroscope
Accelerometer
Compass
WiFi
Bluetooth
Cellular
GPS
Light Sensor
Charger
Vibration
Proximity Sensor
Fingerprint Sensor
Front Camera
Back Camera
LED Flash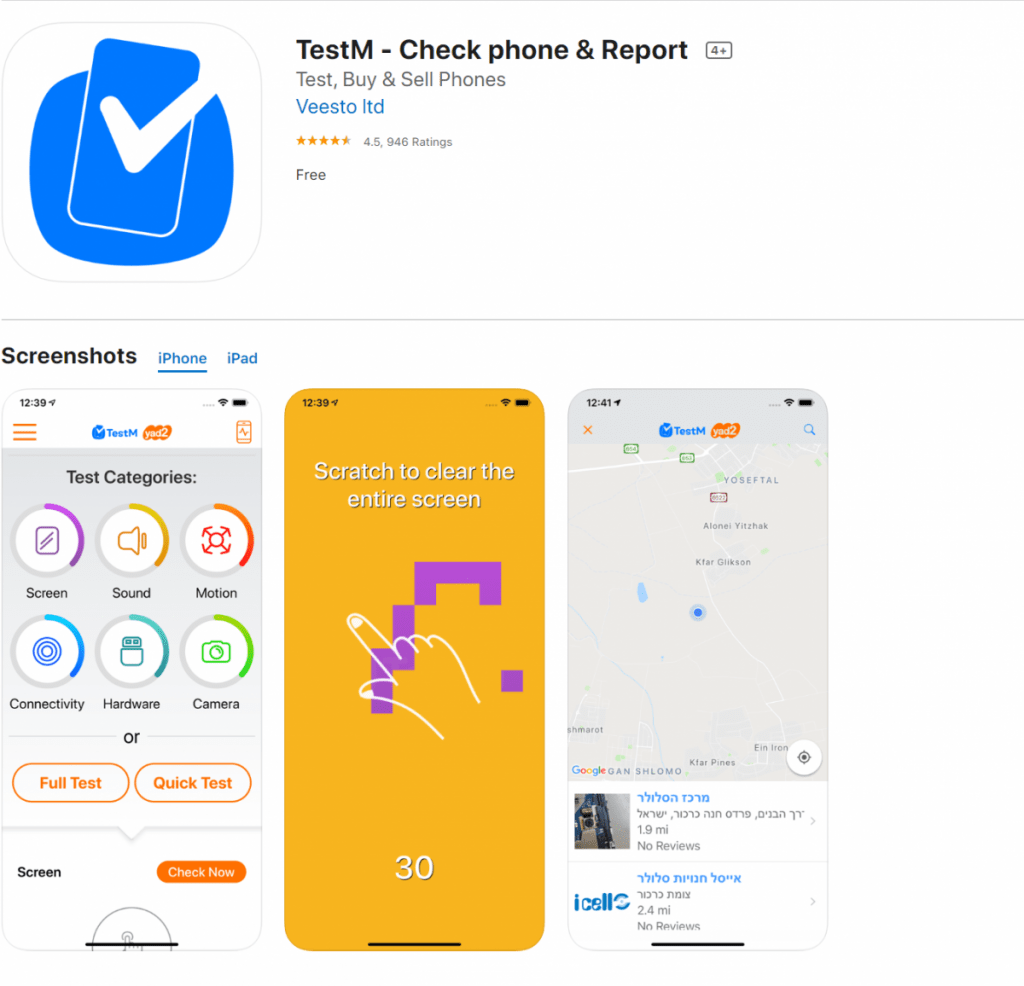 After running the tests, if many vital components are damaged, your phone most likely won't be able to last for long. But then again, if your phone still manages to operate after the crack/damage, it might be able to last longer.
If a specific component has been damaged, and if it is important to your daily usage, you might want to consider getting it repaired, or replace the entire phone if the price comes out to be overly expensive.
Replace, Replace, Or Do Nothing?
Replacing your phone remains as the first instinct when your phone suffers from a crack. But under what circumstances would it be worth it decided to do so?
1) You Should Replace Your Phone If
The phone has completely powered off and can't be turned on
The crack is taking up more than a quarter of the phone's screen
Multiple components are badly damaged
The amount of dead pixels on your phone makes it unusable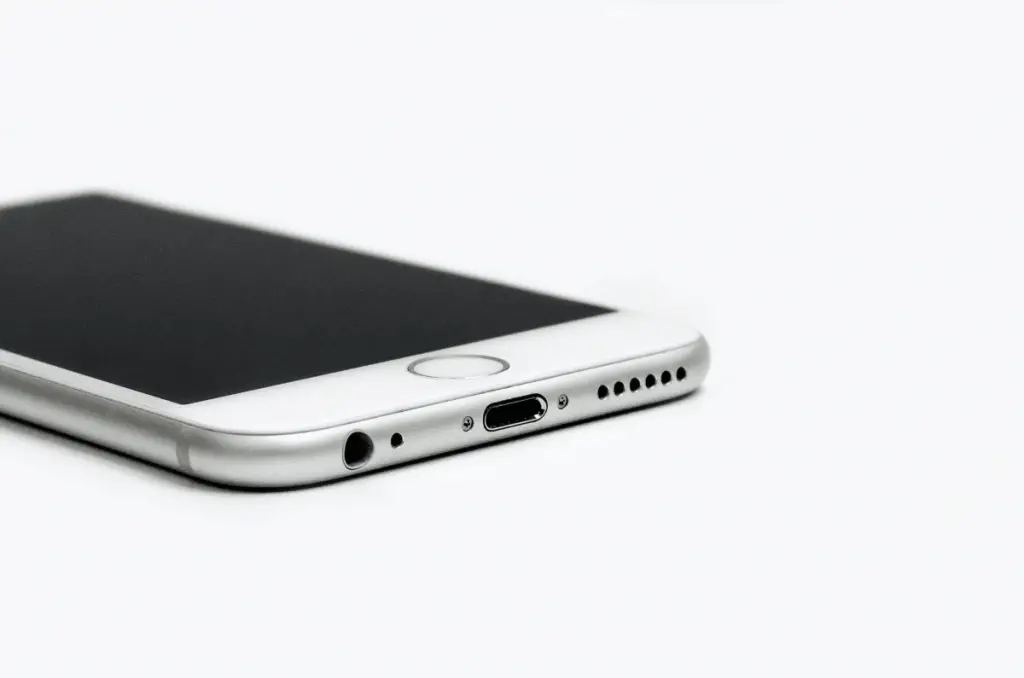 2) You Should Get Your Phone Repaired If
Only one component has been damaged but you require it to use your phone
It is a small issue that can be easily resolved
There are no issues, but you rather get it checked out for the peace of mind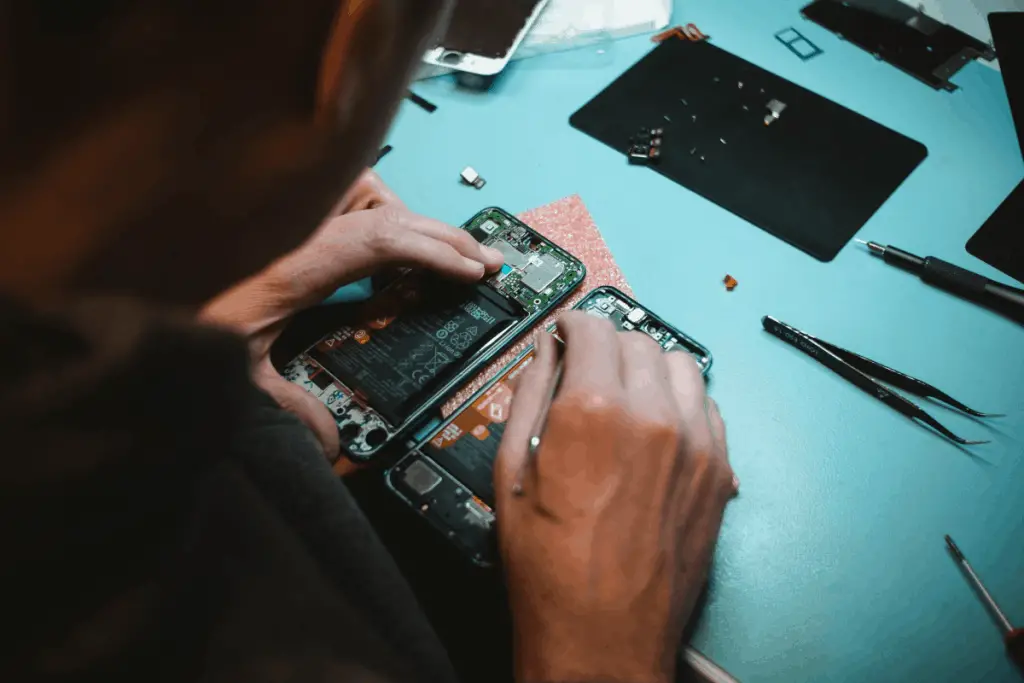 2.1) Where To Get Your Cracked Screen Repaired?
Before considering to get your cracked phone screen fixed, you should first rectify if your phone is still under warranty. Most phones are under warranty for the first few years. And if it is, confirm if your damage type is covered by it.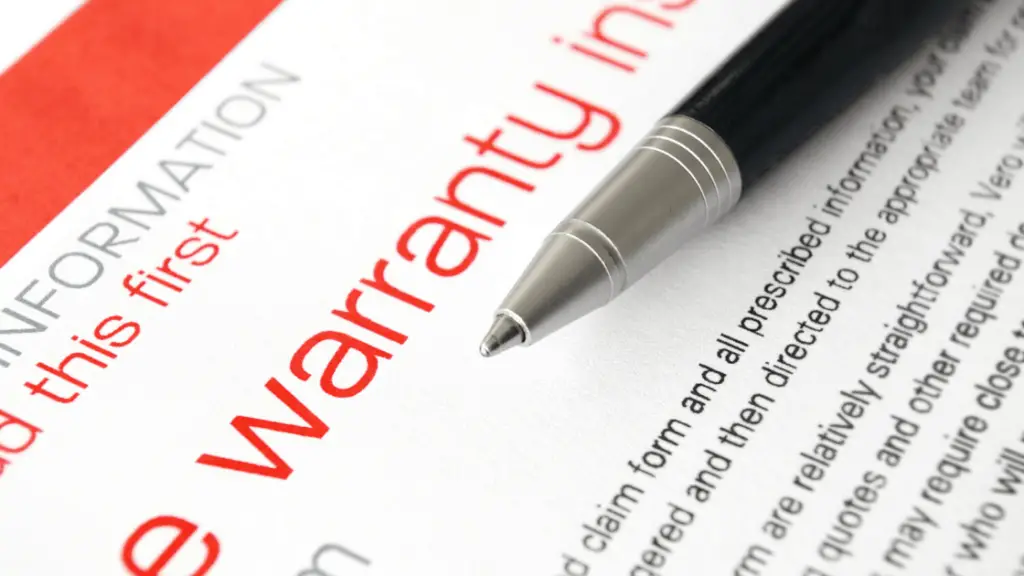 If your phone is out of warranty, you should consider getting it fixed either directly from the manufacturer, or from a third-party repair shop.
The advantage of getting it fixed directly from the manufacturer is that you will be ensured a premium service and that the fix done will be using original components; assuring that there won't be any problems in the future. Getting it fixed directly from the manufacturer would also most likely come with a warranty.
The disadvantage of getting it fixed from the manufacturer is the cost. For example, Apple is notorious for overcharging their consumers when trying to get their devices fixed when it goes out of warranty. Another disadvantage is the inconvenience. Not only are official stores few and far between, but some manufacturers only have a handful of stores that conduct repairs.
Another viable option is getting the cracked screen fixed from a third-party repair shop. These shops are common and can most likely be found nearby. The disadvantage of going to these stores would be that they most likely aren't using official components, and their repair jobs might be more sloppy, meaning that it might not hold up in the future.
The best way I've found to locate good repair shops would be to utilize Google Maps. Simply search for "phone repair near me", and click on the Maps option. There, you can locate reviews, as well as the opening hours of each store.
Getting it fixed at a third-party repair shop gives you more selection, more convenience, as well as cheaper pricing, as they are more inclined to beat out their competitors.
I personally would go to the manufacturer directly, if possible, as it would equate to less worry about it in the future, but third-party shops do provide for a much easier experience, and if you found a popular repair shop within your area that has served satisfied customers for a few years, you might want to give them a shot.
There is also an alternative solution being Amazon Home Services, where a professional will come to your place and fix your smartphone, keep in mind that the pricing heavily depends on your location.
2.2) How Much Does It Cost To Get A Cracked Screen Repaired?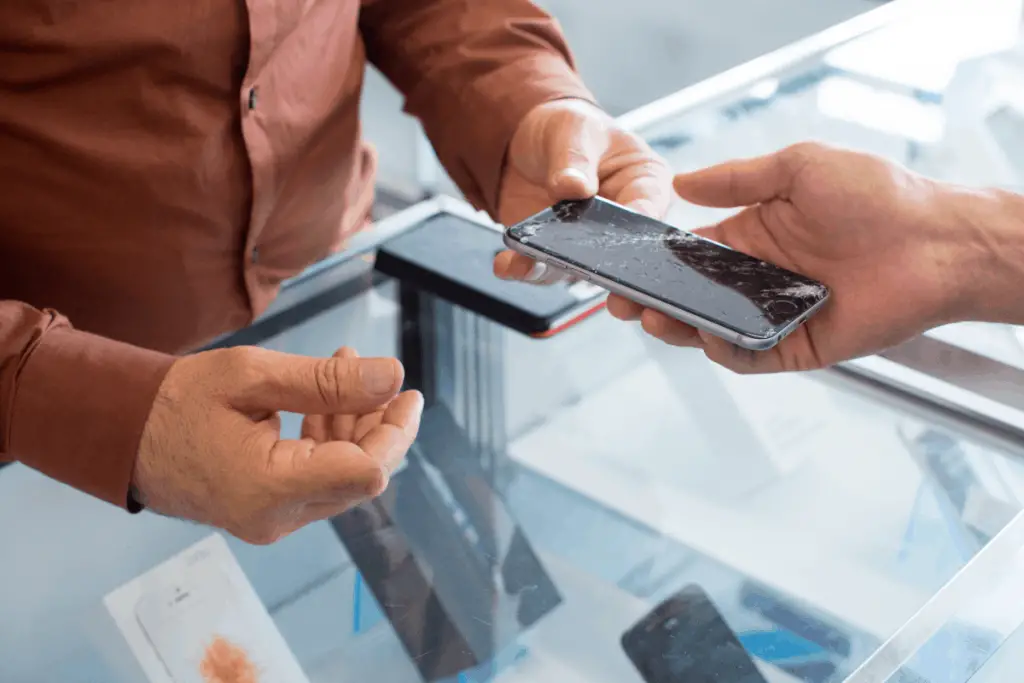 Apple Screen Replacement Prices
As a point of reference, the cost of replacing the iPhone 8's screen at an official Apple outlet would be $149. For the full chart, you can check the official Apple site here. But here is a quick summary of how much Apple charges for iPhone screen replacements:
iPhone 8 – $149
iPhone 8 Plus – $169
iPhone XR – $199
iPhone X – $279
iPhone XS – $279
iPhone XS Max – $329
iPhone 11 – $199
iPhone 11 Pro – $279
iPhone 11 Pro Max – $329
If you decided to go with a third-party repair shop, I, unfortunately, can't provide exact numbers, but it should cost anywhere from $70-$200 from what I've seen. Here are the prices I was quoted when searching for iPhone screen replacements:
UBREAKIFIX charges about US$78 for an in-store iPhone 8 screen replacement
Thumbtack has individuals ready to fix your phone, and they claim the average cost to repair a phone would be $70-$90, and when finding for someone who would replace an iPhone 8 screen, it costs about $70-$80
These are online sites, so they might be a tad bit more costly in comparison to locating a shop near to you. 
Samsung Screen Replacement Prices
As a point of reference, Samsung charges $239 to replace the Galaxy Note 9's screen. For the full chart, please check out Samsung's official chart. Here is a quick summary of the prices
Galaxy Note 10 – $239
Galaxy Note 10+ – $279
Galaxy Note 10+ 5G – $279
Galaxy S10 Lite – $169
Galaxy S10e – $199
Galaxy S10 – $249
Galaxy S10 5G – $279
Galaxy S20 5G – $239
Galaxy S20+ 5G – $259
Galaxy S20 Ultra 5G – $279
As for third-party repairs shops, the prices seem to be anywhere from $200-$300. Here are the quotes I received for a Samsung Note 9 Screen replacement:
UBREAKIFIXIT charges about US $256 for a Note 9 screen replacement
ColoradoGadgetFix charges about US $259 for a Note 9 Screen replacement
Keep in mind that these are online sites; you might receive better pricing if you get it repaired from a nearby repair shop.
Cheapest Option: Fix It Yourself!
I don't recommend this unless you absolutely know what you're doing and the risks involved. But one of the major advantages of repairing the cracked screen yourself is a much cheaper cost, and, if in the future your phone screen cracks again, or if a family member's phone cracks, you can replace it for a much cheaper price.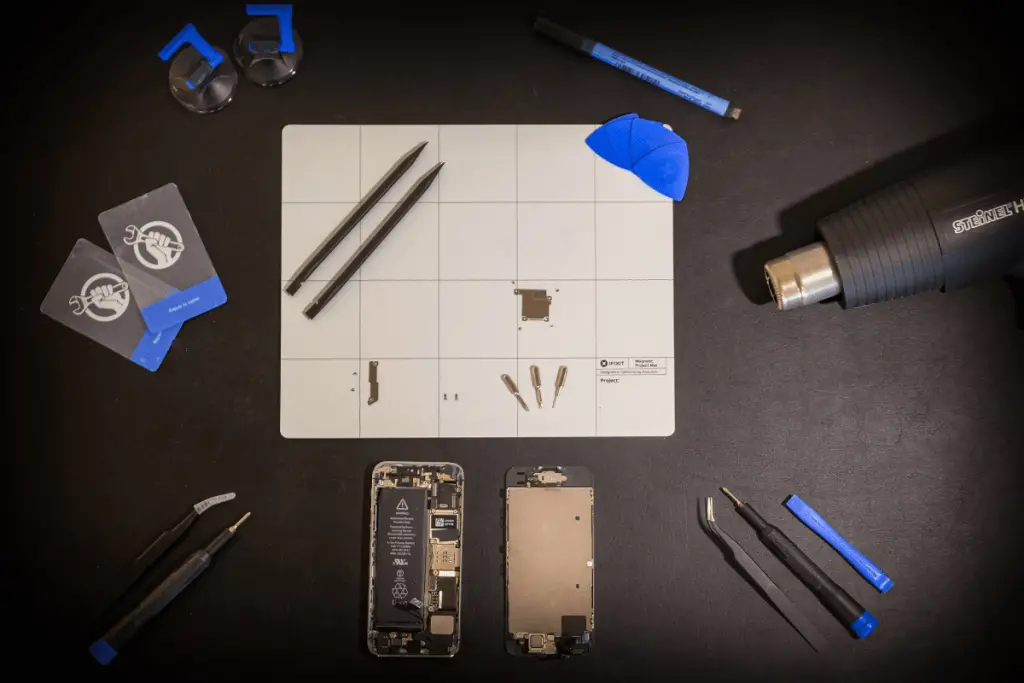 IFIXIT.com would be the best site to check out for this topic, you can search up just about any repair guides, and using their tool kit, you can repair your phone yourself, through their simple guides & videos. The replacement phone screen can also be bought on their website, they cost about $60-$70, depending on the model of your phone.
3) You Should Do Nothing If
The cracked screen is not affecting your usage of the phone
None of the internals are damaged and are all still fully functioning
For more information about the average lifespan of a phone, I recommend checking out my article, where I break it down, and researched an estimation of the average lifespan of each phone brand. I also included some notable tips on how to extend your phone's lifespan!
3.1) What Are The Risks Of Using A Phone With A Cracked Screen?
If you decided to do nothing about your cracked screen, there are a multitude of risks you should be known to before continuing.
One of them is that the internals of your phone won't be as secure. The screen acts as a protection between the internals and the real-world, and when it cracks, it leaves a seal that is open to dirt, and foreign objects to enter and disrupt it. Even if it is a small opening, the chances of the phone being damaged will still be there.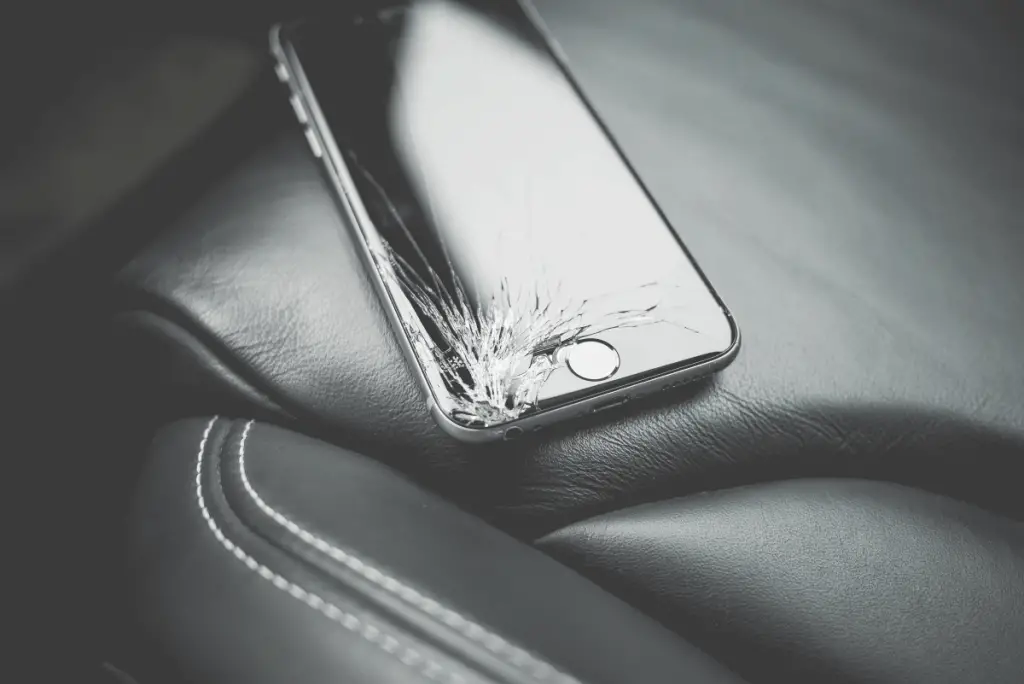 This means that you should not place your phone with a cracked screen near any moisture, water, and remember to never bring it anywhere underwater. Even if your phone has waterproof functionality, you should stay away from having your phone placed near water, as a cracked screen would allow water to leak in.
Another risk you'll be exposed to is cuts and splinters from the cracked glass. There really isn't any way to avoid this other than to change the screen.
One method that many have suggested is to tape the screen. Taping the screen of your phone is by no means a long-term solution, and is more of a last resort. But if you are waiting to get to a repair shop, or don't have any other options, using tape will help ensure that the screen stays intact.
How To Future-Proof Your Phone?
Now that you've gotten your phone repaired or replaced, the last thing you'd want is for the same scenario to play out. And although you're near a 100% sure it won't happen again, it's better to play it safe.
The simplest step you can take is to purchase a screen protector, I'll leave a few recommendations below for both Android and Apple phones on Amazon. If you want the fastest alternative, however, I suggest checking out nearby phone repair shops – they usually have screen protectors for the majority of phones, and they would be more than happy to apply it for free.
Next, if you prefer to secure your phone even more, I suggest you get a durable phone case. Most of these phone case manufacturers claim to have "the most durable protection", and being "shock absorbent" while being ultra-thin. And chances are, the materials utilized are cheaply-made. So I'd suggest going with a known brand in the industry such as Otter Box. Many have put their claims to the test and conducted drop tests with their phone cases, and they certainly live up to their advertised high standards.