The average laptop that has been regularly used by the owner, can typically last for 5 years, up to 10 years. With that in mind, its no surprise that the second-hand laptop industry has been quickly growing, laptop resellers are initiating their lucrative business from their own homes, while laptop manufacturers are repairing and listing their returned/defective laptops on their online sites. That has made many ask the question: Should I Buy A Used/Refurbished Laptop? And that's exactly what we'll be answering; in this article, we look deeper and explore the pros & cons of buying a refurbished/used laptop, and many more topics to help you make the right decision!
Is Buying A Used/Refurbished Laptop A Good Option? (Quick Summary)
Used/Refurbished laptops are a Good option due to their cheap pricing, availability, and vast selection. Moreover, if you do purchase a manufacturer refurbished laptop, you can rest assured knowing that the laptop has been inspected, repaired, and has been fully cleaned. 
Difference Between A Refurbished And Used Laptop
These two terms are among the most commonly found when purchasing a second-hand laptop, and although they might sound somewhat identical, they aren't. A used laptop refers to a previously used product, meaning someone has already utilized the laptop, while refurbished refers to the redistribution of laptops that have been previously returned, or on display. Before listed, refurbished products would have been inspected, repaired, and would have received proper cleaning before sold.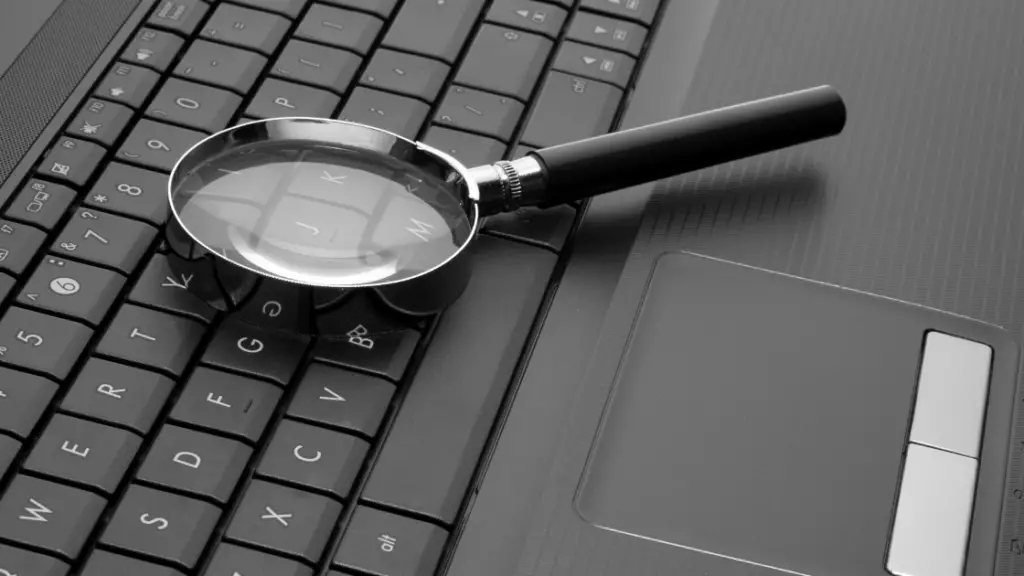 1) Used Products
Used products are the most common. Used simply refers to a product that has been previously been used and is now being sold. 
2) Refurbished Product
Refurbished products, typically come from returned items, due to defects from shipping or from the manufacturer, these returned items could also be from open boxes, meaning that the item hasn't been used, only opened by customers. Besides returned products, refurbished products also refers to demo items that are now being sold. 
The main difference between refurbished and used, as well as the main benefit of purchasing a refurbished product, is that the product will be meticulously inspected, repaired, and cleaned before sold.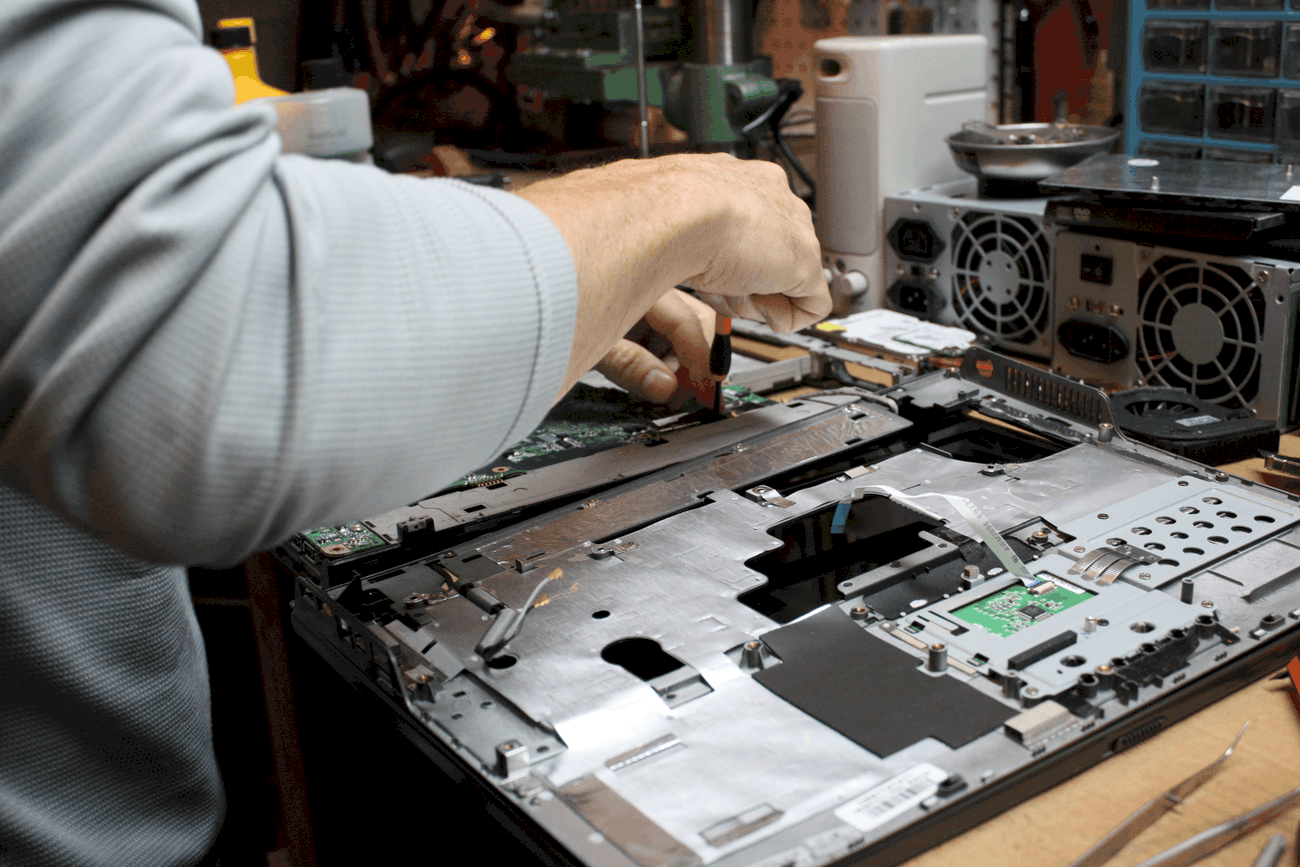 The main ones you'll come across on eCommerce sites are manufacturer refurbished, as well as seller refurbished/store refurbished. Manufacturer refurbished indicates that the product was sent back to the original manufacturer to do the necessary checks and to resell, while seller/store refurbished refers to an individual seller or third-party seller that is buying and redistributing these products.
3) Should You Buy A Refurbished Or Used Laptop?
The best is manufacturer refurbished, followed by seller/store refurbished, and lastly, used. Although refurbished products cost more, you can be assured that you're receiving a product that has been tested, repaired, and thoroughly cleaned. Seller/store refurbished products are a good alternative to manufacturer refurbished if the manufacturer doesn't refurbish their products, or if the increase in price between manufacturer refurbished and seller refurbished is too high for your liking.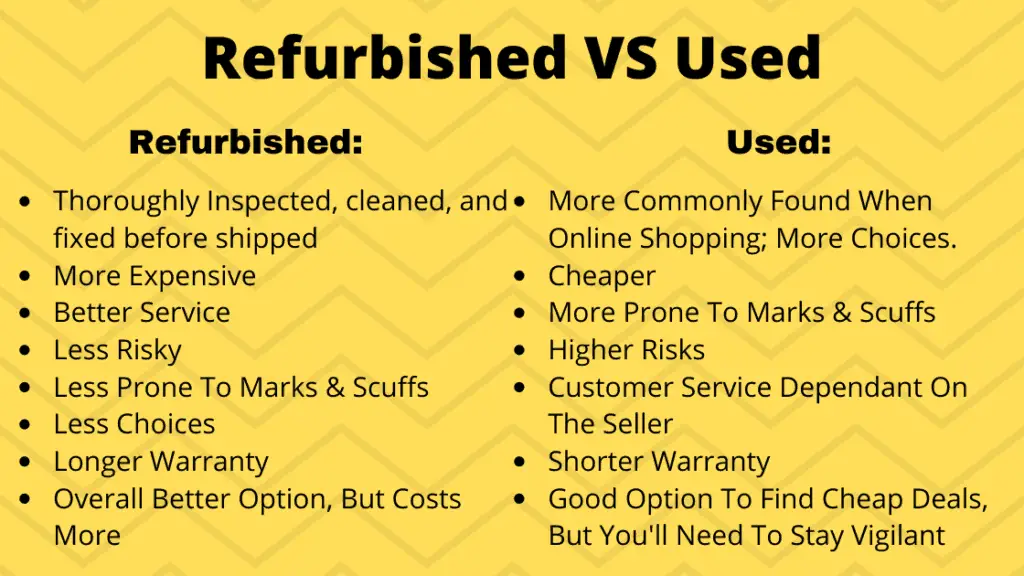 Used products still remain as a good option, but does come with a few risks involved, but also comes with the advantage of being cheaper when compared to refurbished.
Why Should You Buy A Used/Refurbished Laptop? 
Laptops have been receiving immense technological updates, with more advanced hardware to power your workload, lighter components to remain portable, and new designs, such as the Asus ZenBook Duo, with features making it a first of its kind, with a two-screen display.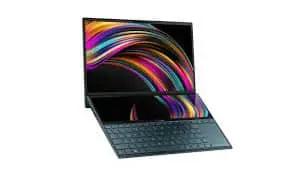 With such progressive innovations in the industry, laptops are constantly releasing and going off the shelves. This gives you a good opportunity to pick up a preowned laptop from the users themselves, at a heavy discount, while still receiving a similar quality, as these users purchase the latest laptops; selling their old ones. Manufacturers also have refunded purchases that need to be resold to make space for new models, and some also have spoilt/broken laptops from customer returns that are fixed and need a new owner. And when you purchase from these manufacturers, you are usually guaranteed a warranty, and assured to receive a laptop of high standards.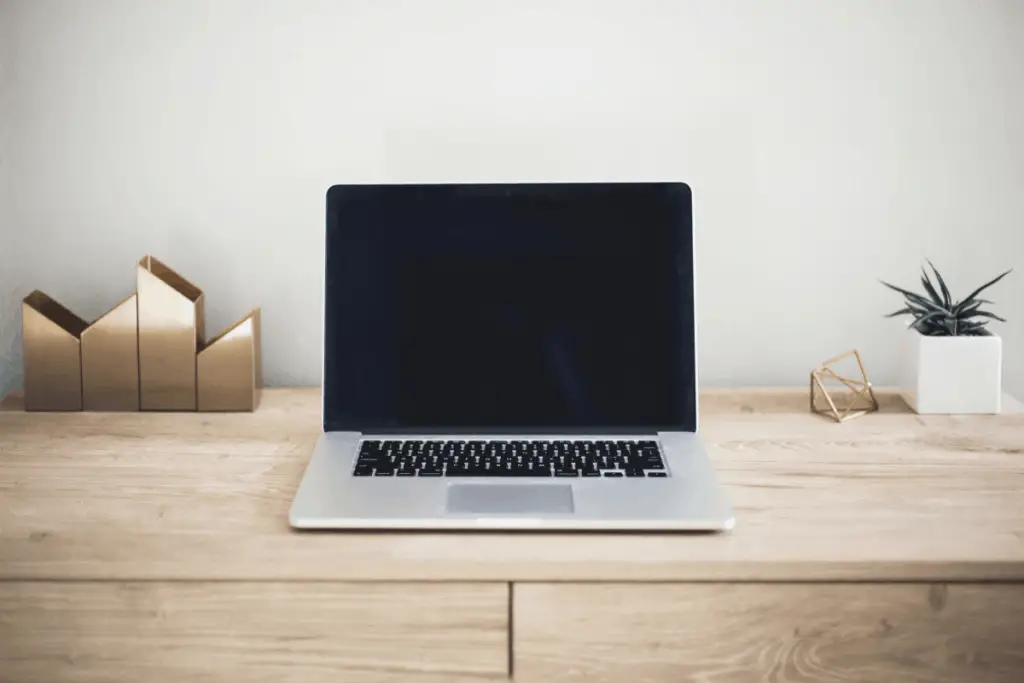 Furthermore, one of the main advantages of purchasing a used or refurbished laptop is the significant price decrease. Laptops these days aren't cheap and new ones cost upwards of $700, and for more hardware-intensive projects, you'll require one that is $1,000+. On the other hand, if you decided to go with a used or refurbished laptop, you have more freedom to get the laptop you wanted, for a discount. Nevertheless, purchasing a second-hand laptop also has its disadvantages, such as the little-to-no quality control, if bought from a third-party seller, or an individual. Listed below is the full list of pros & cons of purchasing a used/refurbished laptop.
Advantages & Disadvantages Of Purchasing A Used/Refurbished Laptop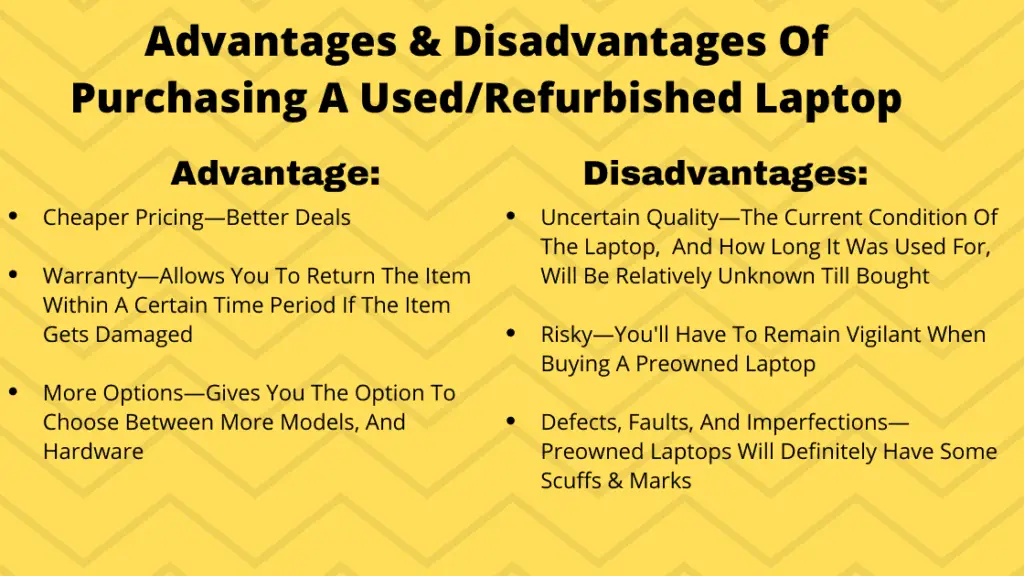 Advantages Of Purchasing A Used Or Refurbished Laptop
1) Cheaper Pricing
One of the most distinct benefits of purchasing a second-hand laptop is the cheaper pricing. Current laptops prices are steep and don't show any signs of decreasing any time soon. Therefore, by purchasing a preowned laptop, you can be certain you're getting a good price.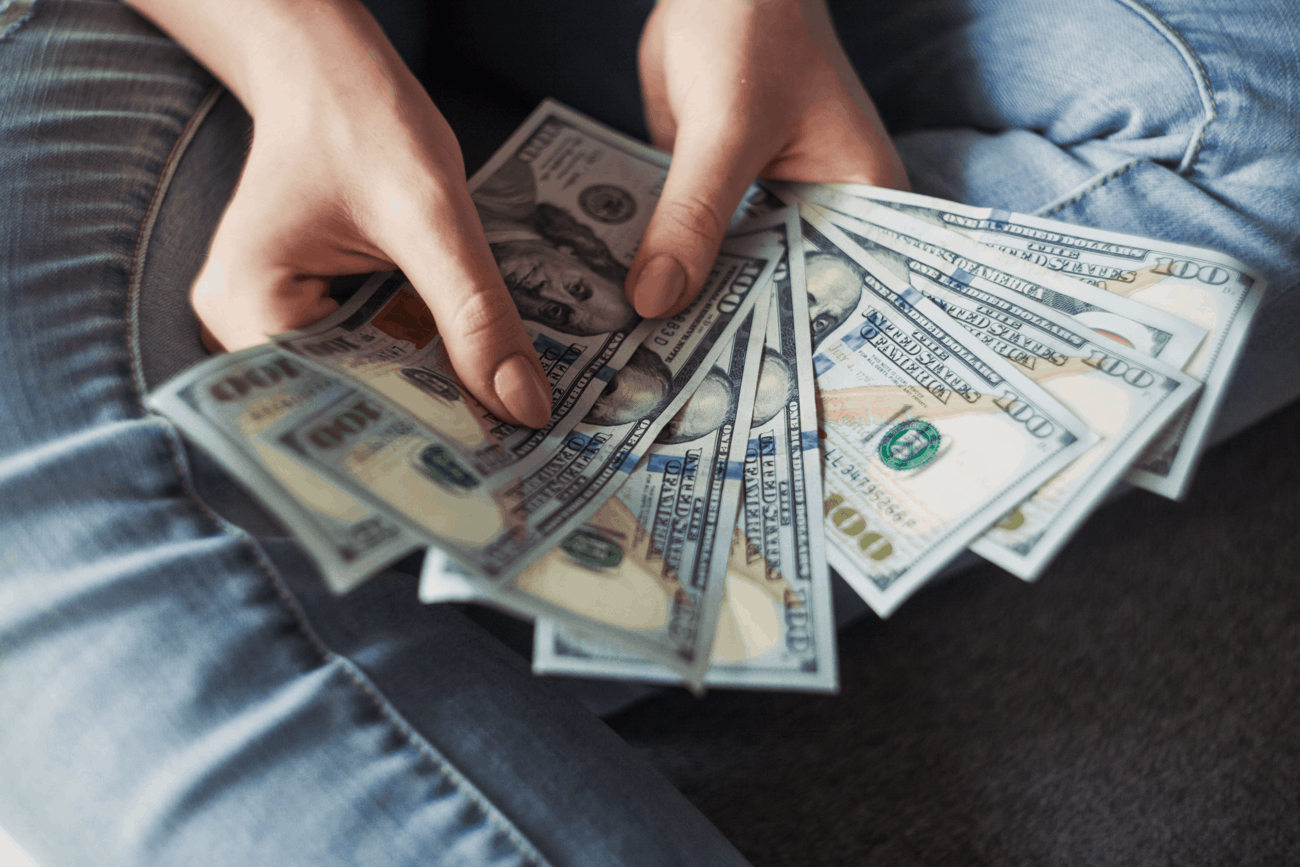 The cheapest way to purchase a preowned laptop would be through your local marketplace, the most common ones would be Craiglist or eBay. There, you can seamlessly find laptop deals, that fit your desired model of laptop, as well as the specifications needed. However, when purchasing from those marketplaces, it is important to note that you will need to pay extra attention and take additional precautions as some sellers might try to scam you. One way to avoid scams is by avoiding "too good to be true" deals.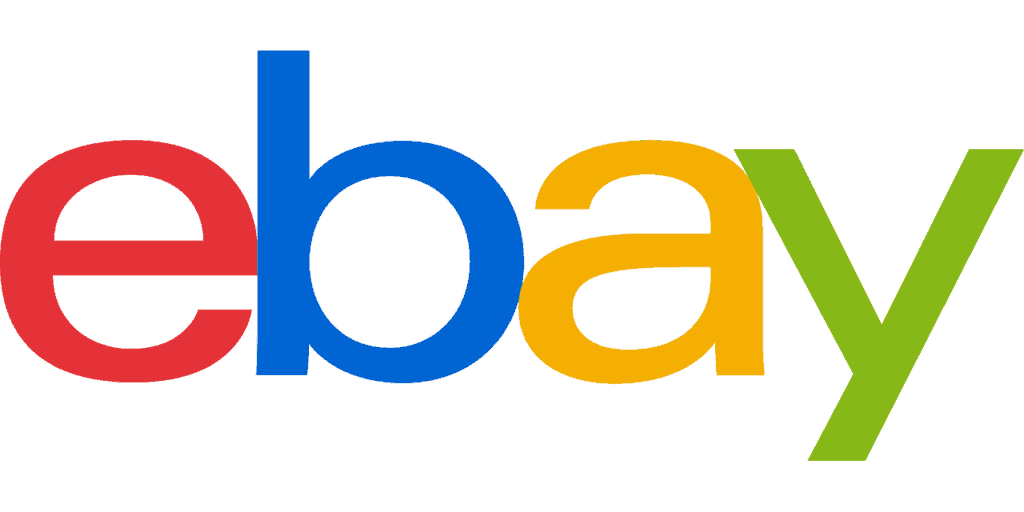 Another tip to avoid scams on second-hand marketplaces is when checking the laptop, you should also inspect the laptop, such as its keyboard, screen, wireless connectivity, and ensure that they are in optimal working condition. For more about what to check when purchasing a second-hand laptop, check out my full guide here. 
Lastly, another tip you should take note of, is to purchase from a reputable seller, or from an authorized reseller: for example, when purchasing from eBay, and most other eCommerce sites, you can view the seller's feedback, and what the previous customers' encounters with the seller were like.

Another way of purchasing products for a cheap price is by going directly to the manufacturer's website, and searching for a used or refurbished category, but on most manufacturer's websites, they won't be selling their second-hand devices, as they prefer you buy them brand new. 
Nevertheless, buying a used or refurbished laptop from a seller allows you to get the cheapest deal possible while purchasing directly from the manufacturer is more expensive, but safer.
2) Warranty
This can be both seen as a con and a pro at the same time. Warranty is typically offered for a second-hand laptop, and most authorized resellers, third-party reselling shops, and professional sellers provide warranty for all their products. At the same time, when buying from another user who decided to sell their laptop, you most probably wouldn't be getting a warranty or if you're lucky, you might get one that's about to expire.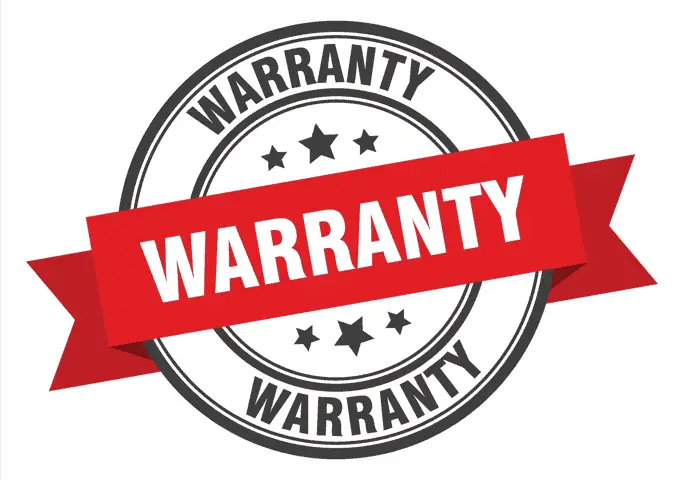 Nevertheless, when purchasing a preowned laptop, getting it alongside a warranty isn't uncommon in this day and age, as sellers are more likely to get the sale if they offer a warranty, and don't mind compromising by offering a one. If your laptop does come with a warranty, be sure to rectify the date it expires, what it covers, and general questions that ensure the validity of the warranty, as well as how to claim it. 
This might be seen as a con to some because the warranty for a used item isn't usually too long—most are only a few months long, and some sellers don't even offer it, however, if you're able to obtain a warranty, it will certainly be an extra benefit in ensuring you're covered for the future. Therefore, since most sellers do offer a warranty, even on the discounted ones, this is mostly a pro.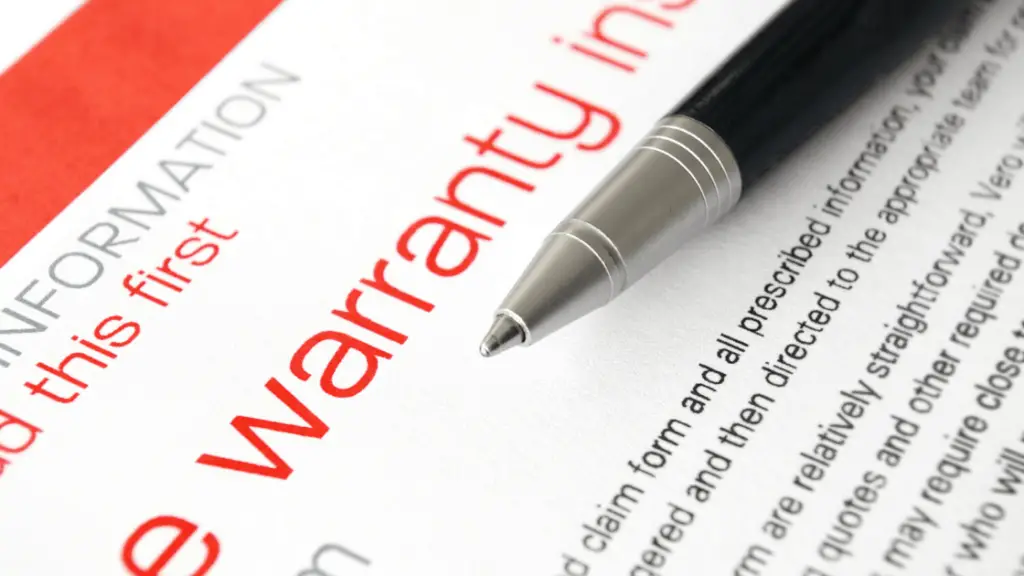 Besides having a warranty, another way to ensure your device will last longer is by purchasing a refurbished model from a reputable seller, as discussed earlier, a refurbished model would have already been inspected, repaired, and cleaned, which means that when you purchase the refurbished laptop, it would be in top-notch condition.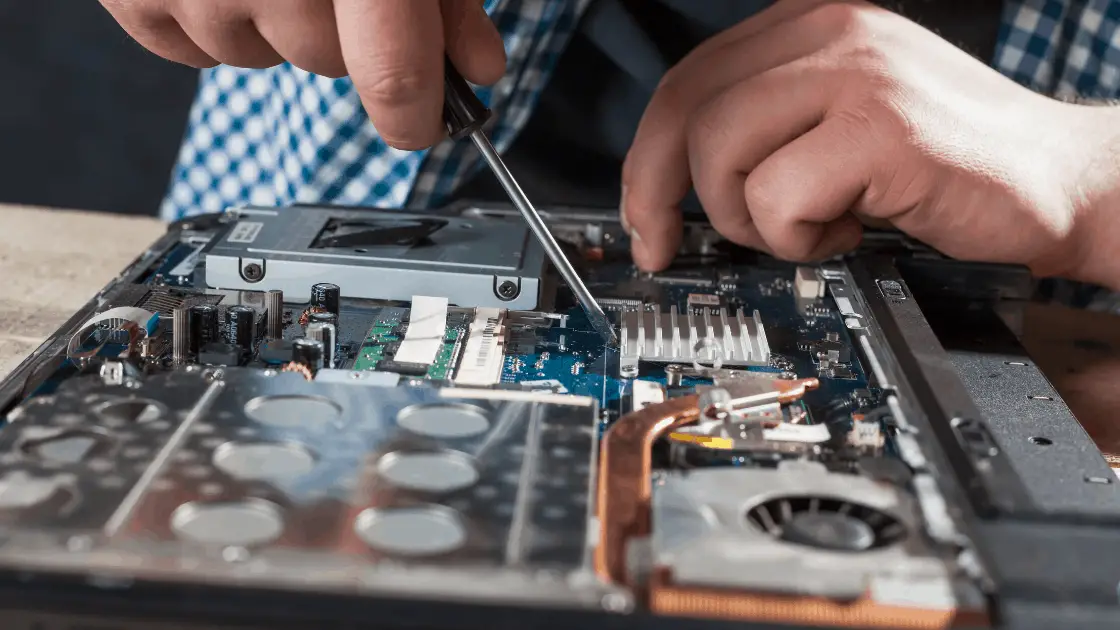 If you are dead-set on only buying a preowned laptop with a warranty, your best option would be to purchase from Amazon's Certified Refurbished laptops. These models are sure to come with a minimum 90-day limited warranty. More on the best practices to follow when purchasing & choosing a used/refurbished laptop here!
3) More Options
One of the many benefits that comes with purchasing a pre-owned laptop, is having the ability to have more choices. As second-hand products come at a cheaper price, you'll have more options to purchasing different brands, more capable hardware, and overall, get more bang for your buck.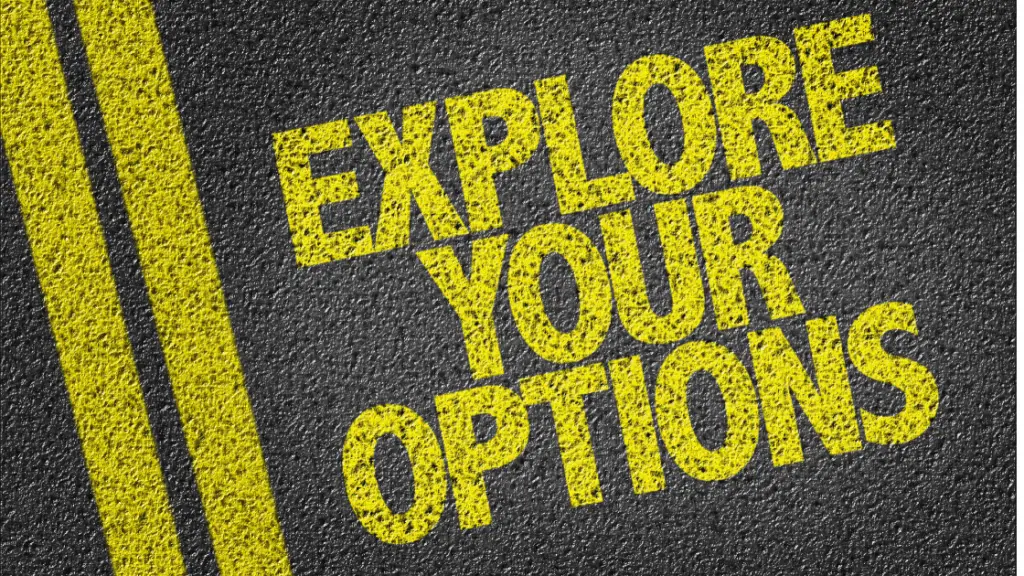 If you care more about getting better hardware, whether if its to power your gaming needs, or to increase your workflow, purchasing a used or refurbished laptops, allows you to attain a better setup, while spending lesser. Nevertheless, this comes at a disadvantage too, as preowned laptops typically don't last as long, meaning that although you will indeed get better hardware for the same amount if you were to spend it on a new laptop, the hardware would most probably have been used, and worn down for some time now, and wouldn't last as long as a perfectly brand new system.
As a result, its best to weigh your options and see if you would rather obtain more powerful components, or have a laptop that lasts longer in the long run.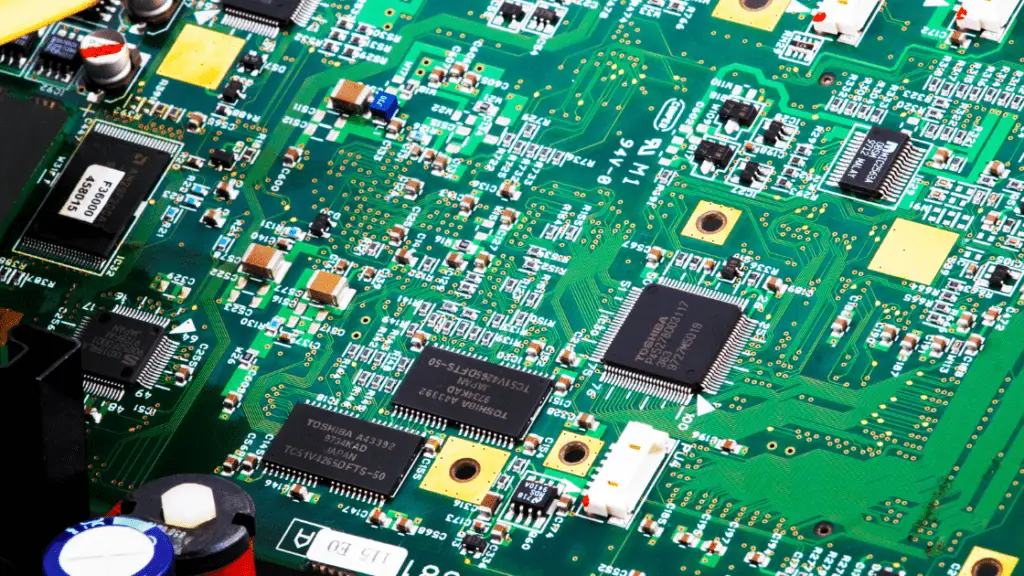 Disadvantages Of Purchasing A Used Or Refurbished Laptop
1) Uncertain Quality
One of the most prominent disadvantages when it comes to purchasing a used or refurbished laptop is the uncertainty in the quality. This is for both refurbished and some used products, as they wouldn't know how long the product had been previously used.
If you're purchasing a used laptop, I would ask the seller if there's an estimate of how long the laptop has been previously used, and if it is within 1-1.5 years, I wouldn't mind purchasing it. However, most resellers, wouldn't have any previous knowledge of the laptop, and the best way to purchase from someone who has an estimate of how long the device had been previously utilized, is to buy directly from someone who is trying to sell it, instead of going through a reseller, or refurbisher.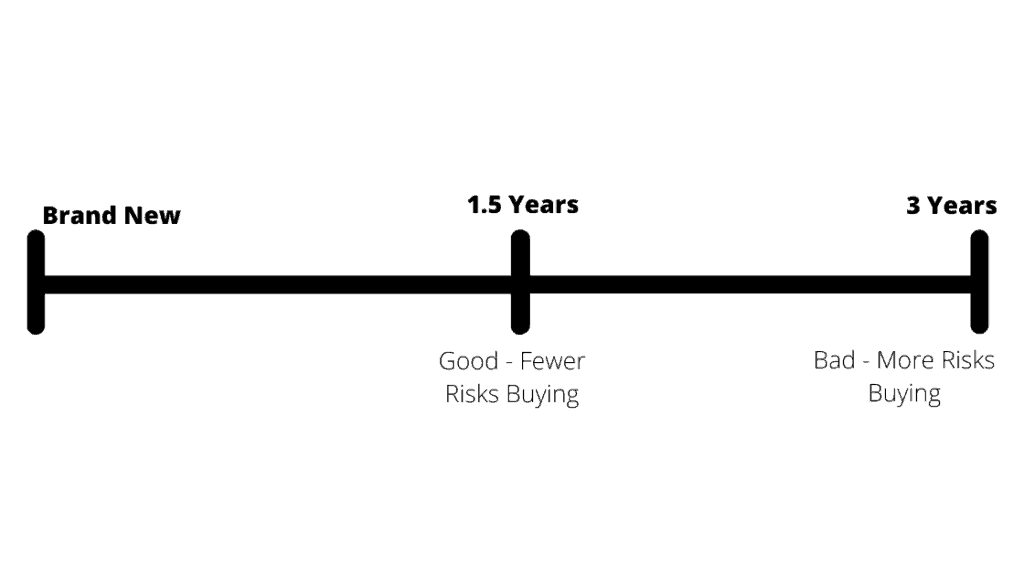 Another way you can check on how long the device has been used is by searching for the model's release date. From there, you could take away a few months if the model was released two years ago, or if the model was just released, you could take its release date as when the seller purchased it. This might be a viable method for newer models, but wouldn't be as effective on older models.
Moreover, some sellers might even try to hide the device's outstanding issues, to quickly sell the product. The best way to avoid this is to go through a secured marketplace, such as from Amazon's used category on all items, or through eBay, which protects its buyers for up to 30 days.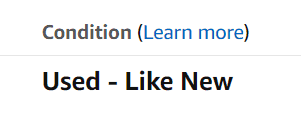 One tip to note for eBay, is to never leave positive feedback, until you have fully tested the product and ensured it is as listed; this is because most sellers are heavily dependant on their feedback, and once you have left a positive feedback, the majority of them wouldn't care as much to assists you.
As for refurbished laptops, the current quality, and current issues should be listed in full, especially when purchasing from a reputable refurbisher, such as from the aforementioned Amazon Certified Refurbished products, which lists out the item condition in full, and provide a reasonable warranty, which allows you to return your item if there are any issues.

Refurbished laptops do have several disadvantages as well. Some refurbishers might simply clean out the interior, and replace the laptop's casing, to make it appear new. To avoid this, be sure to check out the previous reviews left on the seller's profile, and check what their refurbishment process is like, such as what is changed, what tests the devices go through, and so forth.
In conclusion, the best way to avoid the uncertainty in quality is to avoid purchasing used, unless the condition, and how long it has been previously utilized, is stated in full, even in that case, its best to purchase from an authorized reseller, or directly from the manufacturer. If you choose to go the safe route, refurbishers are a great option, as they extensively list out the item condition, and provide warranties just in case, but you'll still need to keep an eye out for refurbishers that take a shortcut. If you want to reveal the most common mistakes that happen when purchasing a preowned laptop, you should check out my article on the tips & tricks to avoid being scammed, how to check the used laptop when it arrives, and more, here!
2) Risky
As seen above, there are many risks involved when purchasing a second-hand laptop. On the contrary, purchasing a new one would be a much more simple, and provide for a seamless process, and if anything were to go wrong, you can feel much safer, knowing that you have customer support, and a warranty to back you up just in case.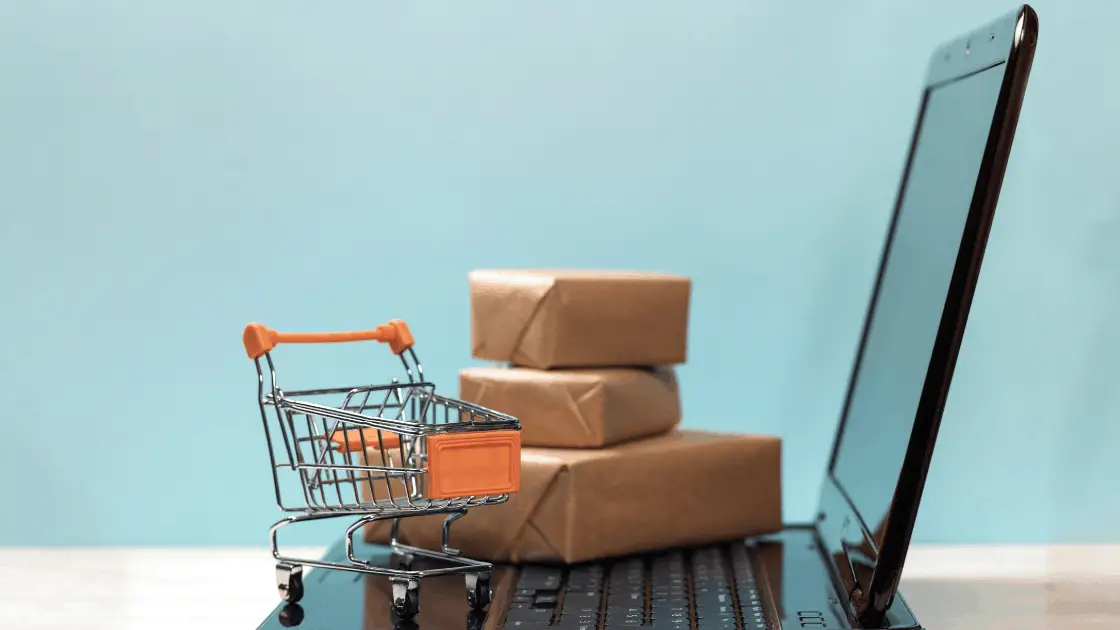 With so much risks involved, you really have to remain vigilant and careful. Not everyone is trying to trick, mislead, or scam you, but when purchasing a preowned laptop, you should definately go with that mindset.
If you do choose to purchase preowned, but still want to reduce the risks involved, the ones I recommend buying from are on Best Buy, Apple, Amazon, or NewEgg, just to name a few, all of which have refurbished laptops on their platforms. 
3) Defects, Faults, And Imperfections
This one is more for used laptops, as refurbished laptops typically won't be affected by this. 
As most used laptops aren't thoroughly checked or cleaned, they will be more prone to minor, or in some cases, severe imperfections, faults, or even defects. This is because sellers are just trying to sell their laptops off for cash, and don't really care about the overall condition of the device. Some sellers might give the laptop a good cleaning, but in most cases, you would still have to do some cleaning upon receiving it.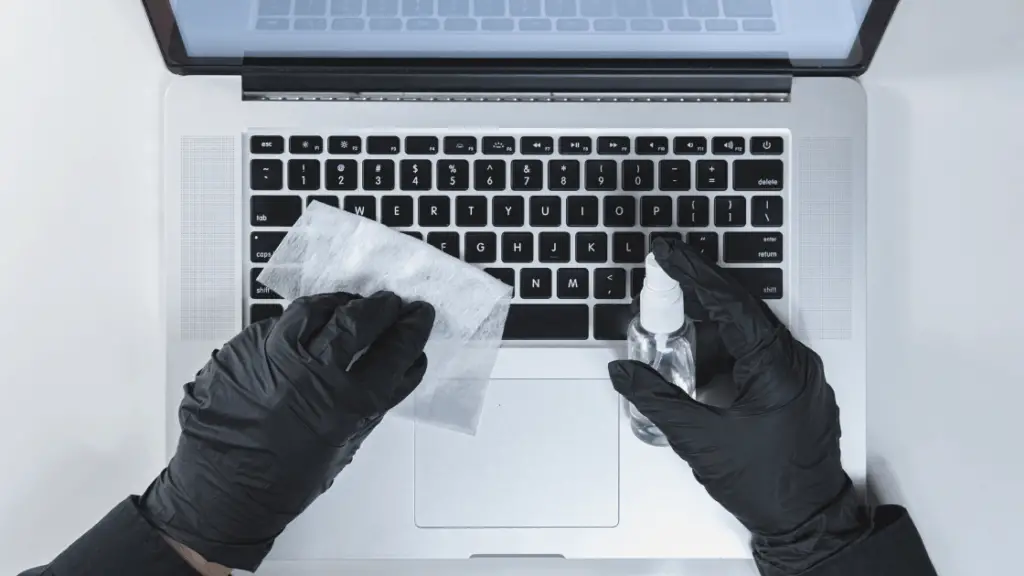 Having to clean it on the outside wouldn't be too much of a challenge, but we certainly wouldn't want to receive a laptop that doesn't function as intended, such as one that has a defect or faults. So, how do you get around this? Similar to other tips given, its best to buy from a reputable seller, but if you spotted a good deal from a seller that has questionable reviews or none at all, and decided to take the shot, remember to only purchase on sites/marketplaces that have refund policies in place.
After purchasing the item, if you received it with a defect, faults, or critical imperfections that is unacceptable, you should immediately take pictures, and maybe videos, targetted at the area that is affected, such as a dent, crack, or anything else that would be of help to prove your case. Followed up by immediately placing an "item not as described" case. This is specifically for eBay, but most other eCommerce platforms should have a similar system to return the item. Most online sites are in favor of the buyer, so you can rest assured that your request will be accepted if all the evidence is accurate.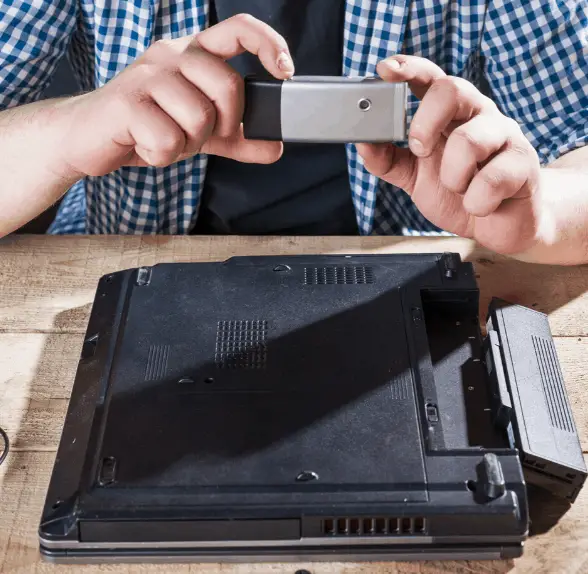 Nevertheless, going through a process like that is time-consuming and unwanted, so a general rule of thumb is to purchase either from a refurbisher, authorized reseller, and only purchase from a relatively unknown seller if you're willing to take the risk.
Despite the immaculate cleaning and precise checking process that sellers might advertise, refurbished and used items generally won't be 100% spotless. The only way to guarantee that, is to purchase brand new.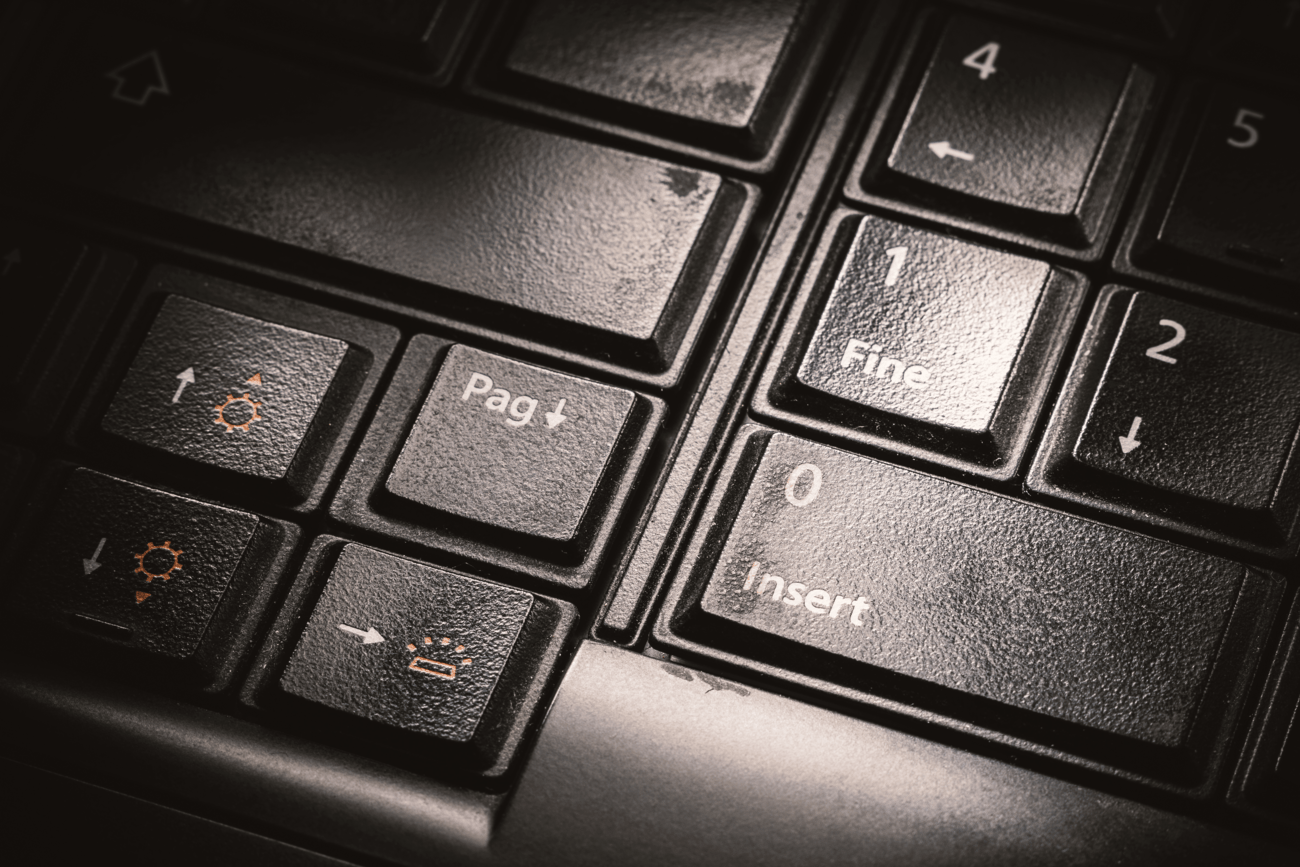 Furthermore, a handful of sellers and refurbishers price their items according to the item's current condition and give it a score based on how the device performs. Which, from there, you can view the condition of the device you're considering to purchase. If you would like to ensure that you receive a product that has minimal wear and tear, you could utilize this score that some sellers provide, and only purchase ones that scored the highest in the seller's rating system.
To sum it up, you'll most likely receive a device that has marks and scuffs from previous wear and tears, but as long as it is as described on the product listing, and not overly severe, you should be in the clear. 
Who Are Preowned Laptops For?
After going through these advantages, and disadvantages you might conclude that preowned laptops suit your scenario, or that you're better off purchasing a brand new laptop.
But if you aren't, let me assists you: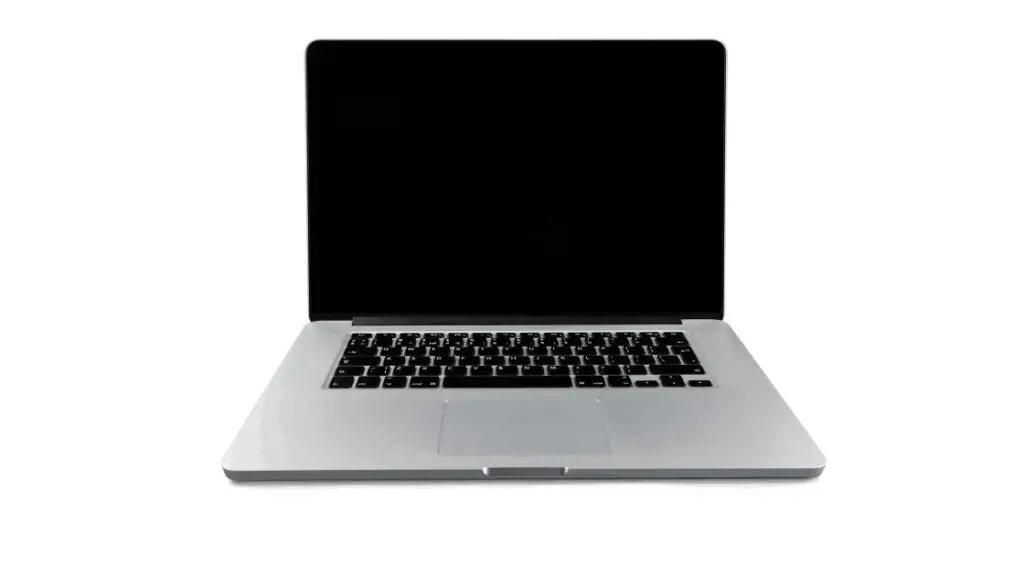 If you are someone,
 Looking for a cheap deal
Looking to save money 
That is aware of the risks involved
That is aware that used laptops don't last as long as brand new
That doesn't mind that someone has already used it
That understands that you need to be vigilant when buying a preowned laptop
Then you should definately save your hard-earned cash and go with a preowned laptop. If preowned is indeed the choice you have made, before you go ahead and hop onto your favorite online shopping sites, be sure to check out my guide on how to do so here if you want to avoid scams and problems that might come your way.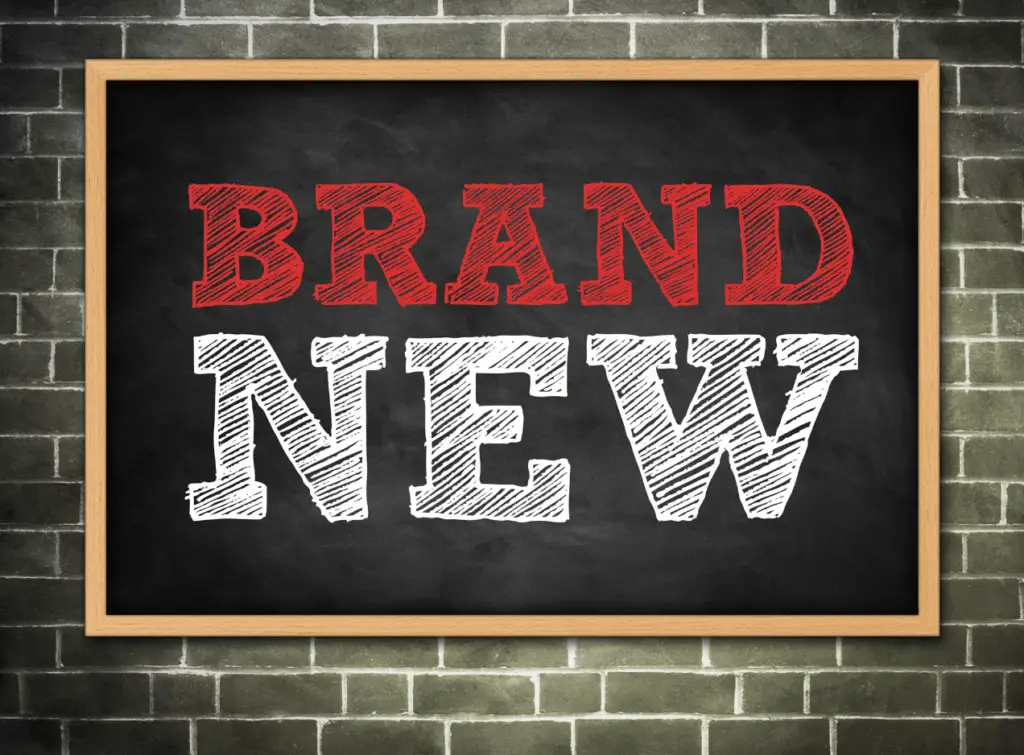 If you are someone,
Seeking to use the laptop for 5+ years
That don't mind the extra costs
That wants to receive a quality/premium product
That wants a long warranty
That needs reliable customer support
That wants a seamless purchasing experience
Then you should invest in a brand new device, as it will certainly suit your needs better in the long run.
This should give you a better idea if preowned laptops are the way to go, or if you would be better off purchasing a brand new laptop. 
Concluding Statement
That's about it! Through this article, I have showcased what are the advantages and disadvantages of purchasing a preowned laptop, and if you were to, should you buy from a refurbisher or a reseller. I deeply hope I have made the purchasing decision just a tad bit easier on you and gave you deeper insights as to what the possible risks of purchasing a second-hand one might be.